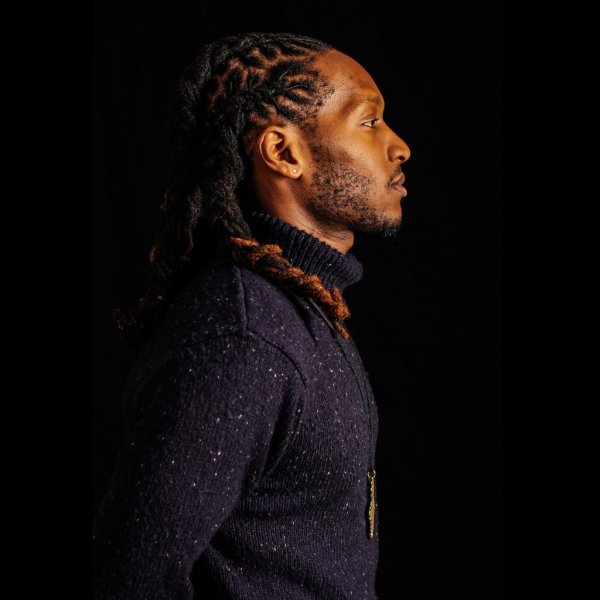 Artist
BEL-AMI
Since a near fatal car accident in 2004, Houston native, Bel-Ami, has been on a mission to change the world of music as only he can. With elements of soul, rock, and jazz Bel-Ami's thought provoking lyrics and his captivating melodies create an unforgettable listening experience. His passion pours out through his music and gives hope to a people seeking change.

His debut EP "Know U" was a quest for self-discovery through connection, and was born from the urgency of, and commitment to his mission to SPEAK LIFE. Bel-Ami has since shared the stage with R&B/Soul greats such as Mint Condition, Will Downing, Dwele, Chante Moore, Tank, Vivian Green and Bilal. He toured with Maze feat. Frankie Beverly and headlined two successful indie tours of his own. He was featured in Houston's 002 Magazine, Houston Style Magazine and performed on Great Day Houston with Debra Duncan. He's also appeared in a host of tastemaker blogs and digital radio stations.

"I want to make music that extends from soul to sole...I want people to feel my message in their soul and be moved to live it through the soles of their feet. My belief is that if people live the lives they know they are truly intended to live, they will influence change in others, and ultimately change the world." said Bel-Ami.

Soul lives in the music of Bel-Ami, and is evident by the feelings it evokes. Whether its the musical arrangement, thought provoking lyrics, or wonderfully resonant harmonies, one thing remains true throughout; Bel-Ami recognizes the power of music, and ensures that his music represents all that is beautiful about life's experiences.

2022-09-22

2022-09-22

2022-07-28

2022-07-28

2022-07-28

2022-07-28

2022-07-28

2022-07-28

2022-03-17

2022-03-17