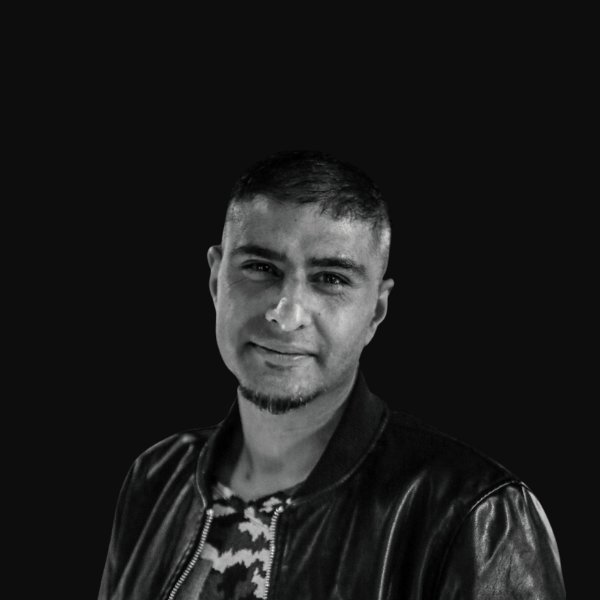 Artist
DJ SUFF
Artist
London born Dj/Producer/Promoter Suff Sakoor aka Dj Suff has been a keen house music buff for over 30 years.

Housemusic and clubbing has been in his blood since the early birth of Acid house back in 1987 and over the year his passion deepened and became inspired by the likes of US/UK djs playing US House and Garage Frankie Knuckles, , Danny Rampling, Roger Sanchez, Paul Trouble Anderson, MAW and Bobby and Steve to name a few.

His DJ sets are renowned for a vibrant quality party vibe which he discovered early from the US House and Garage scene which soon began to shape his set, through the ever changing genres of this scene he has stayed to true his heart and played deep funky jazzy house with soulful vocals.If not found behind the decks in the club you'll find him cutting the rug on the dancefloor.

He found his break in music business in 1999 when he and good friend Maurice Bird formed Mange Le Funk and released the world wide smash "I still want you" which took them to the road as a Dj duo up and down the country playing at some of the hottest spots.

In 2010 took on music production as a hobby
In 2015 working along side Bassist "Jez Rackham" and keyboard pianist Brian "Keys" Tharme, and Mix engineer Leigh Darlow @Earthworks Studio ,He created his first disco house solo release called "Dont You Want Me " and was released on Yon'ek Records and got signed to a few compilation albums.

The following year 2016 with the production bug in full swing teamed up with long time friend and songwriter with Richard Whitworth and produced 3 original songs written by Richard and sung by vocalist Anna- Marie Johnson and produced by Suff Sakoor aka Dj Suff and mixed and mastered @ Earthwork Studios
"Rise Up","Funk need the Funk" and the "World is Turning" all released on Richards newly formed label Pretty Chief Records.

Along side this Dj Suff team up with the Mange Le Funk Collective to create a club night "One Night Love Affair" to share the music they love and through successful parties in Brighton and Northampton

2020 sees the 20 year anniversary of Mange Le Funk so with a vision music partner Maurice Bird, they decided to take the plunge and set up Mange Le Funk Productions label to showcase music as separate artist and also also as Mange Le Funk.

Joy
DJ Suff's Sophisticated Groove Reprise

(6:35)
2023-08-04

2023-08-04

2022-03-23

2022-01-26

Father
DJ Suff's State of Mind Mix

(7:10)
2021-12-17

The Dawn
Dj Suff's Good Groove Mix

(8:08)
2021-09-17

Joy
DJ Suff's Sophisticated Groove Remix

(6:48)
2021-08-11

Joy
DJ Suff's Sophisticated Groove Reprise

(6:35)
2021-08-11

Joy
DJ Suff's Sophisticated Groove Bonus Beats

(3:52)
2021-08-11

2021-07-16