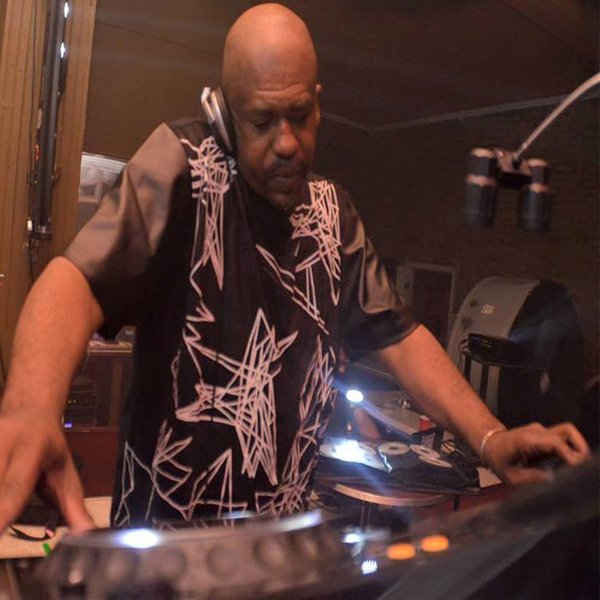 Artist
CRAIG LOFTIS
Craig Loftis has been djing in the Chicago music scene since 1979. Realizing that music was his true gift from God, he decided to take it further; he attended Columbia College in Chicago where he received a degree in Art and Entertainment Management and Sound Engineering. As time went on he made a few important contacts and accomplishments in Chicago's entertainment scene. In 1983, he redesigned the lighting and sound system for 2 clubs owned by Jim Flint, The Baton Show Lounge and the Re Doubt. At this time he was also working very closely with a good friend Frankie Knuckles. After redesigning the sound system for Frankie's club the PowerPlant 1015 he became Frankie's personal sound engineer, opening DJ and general manager for the next 4 years. In that year Craig and Frankie worked on the development of Frankie's production company PowerPlant LTD. Along with various remixes of existing songs which are now considered Deep House Chicago classics, Craig and Frankie concentrated on producing a Chicago artist named Jamie Principle and the rest was history.
When Frankie decided to leave Chicago in 1988, Craig was offered the position as chief engineer in charge of production for DJ International Records where he remained for the next eight years. In that time Craig engineered, mixed and produced songs for Fast Eddie, Tyree Cooper, Julian Perez, Badboy Bill, Frankie Hollywood Rodriguez, Joe Smooth, Sterling Void, Paris Brightledge and Mike Dunn just to name a few.
In 2000 Craig's career moved forward as strong as every, he started a new promotion company, Loftwerk Productions and is responsible for some of the hottest party's in Chicago. Lotwerk Productions has worked with such artist as Loleatta Holloway ,Ava Cherry, Sharon Pass, Darryl Pandy, Byron Stingley, Rochelle Flemming, Georgy Porgy and Martha Wash.
Craig also became a member of the Slang Music Group ,a remixing company based in Chicago. During his time with Slang Craig has done mixes on such artist as Pink, Kelly Price, Sisco, R-Kelly, Ruff Endz, Backstreet boys and Whitney Houston.
In 2002 Craig started his own (long awaited) record label Loftwerk Records Chicago that had its first release "DREAMIN" In February 2002..The second single "You Are All I Need" released in 2003.
In 2004 Craig decided to reinvent himself and release his inner spirit and thus GRAND HIGH PRIEST was born and he released his number1 worldwide hit MARY MARY.
In 2012 Craig and long time friend, Joe Smooth teamed up to form an elite remix duo GIFTED SOULS, and to their surprise their very first client was none other than Frankie Knuckles himself! For the mix on Frankie's track "Get Over You" featuring B-SLADE on Nocturnal Goove out of the UK. In a very short time,
Gifted Souls has developed a large remix catalog featuring some of largest Labels and Artist on the house music scene worldwide.
Craig is a true Legend to the Chicago house music scene and no doubt someone to watch in the future to come...

2020-07-13

2020-05-01

2018-12-06
2018-06-18
Dreamin
Gifted Souls Retouch

(7:33)
2016-12-15
2016-12-15
Dreamin
Joe Smooth Instrumentl Mix

(5:55)
2016-12-15
2016-12-05
2016-11-14
2016-11-06