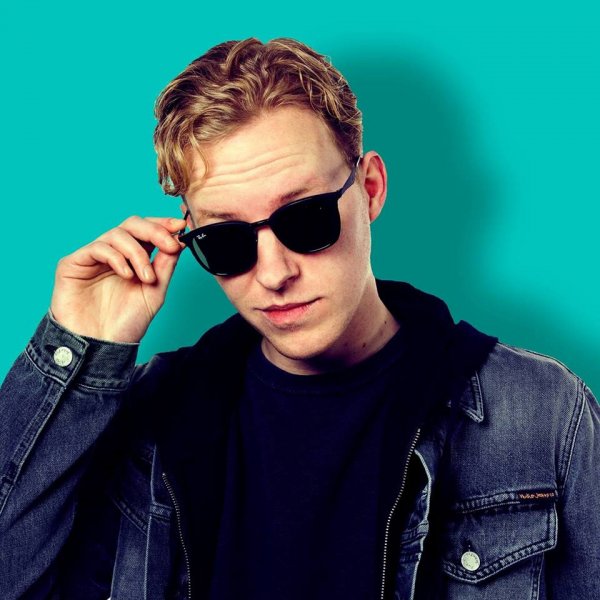 Artist
LULLEAUX
Lulleaux is ready to settle down on the throne of melodic electronic music. Just graduated from law school, he's been working on remixes and originals to blow everyone away with his fresh sound of music. In the last 3 years Lulleaux has build up a steady name in the tropical/deephouse wave, but since the start of 2017 he showed the world a wider range of sounds and styles. He kicked of this new musical direction in January 2017 with an outstanding remix of LNY TNZ 'Burn It Down' (Big & Dirty Rec.), followed by a release on the EPIC Amsterdam imprint (Martin Garrix, Hardwell a.o.) in February. He later released music on Dirty Soul (Bakermat a.o.) and scored the soundtrack of the golden award winning movie 'Voor Elkaar Gemaakt' in The Netherlands.

Lulleaux first showed his musical potential when he was a child, learning to play piano and keyboard. From then on, the young man's life changed and music was there to stay. Forever.

In 2013, he discovered production software and turntables. His mixtapes titled Radieaux, became very popular within a short amount of time. In June 2014, Lulleaux remixed Anna Graceman's 'Words' which gained 1,6 million plays on SoundCloud and got picked up by Kygo.

With the support of Kygo, Sam Feldt, Bakermat and many more DJ's in the melodic world, Lulleaux has quickly shown that he knows how to deliver strong bootlegs and mixtapes that gained him a lot of online popularity. Also his DJ gigs became popular, playing on festivals and clubs, he knows how to take the audience on a fantasy ride using his turntables.

He has build up an impressive following. He features on Sam Feldt's 'Been a While EP' (Spinnin Records), did a remix for Benny Benassi (Ultra Records) and now has multiple originals ready to be released.

Legends
ALIGEE & Hoaprox Remix

(3:20)
2020-11-20

Legends
ALIGEE & Hoaprox Extended Remix

(4:29)
2020-11-20

2020-11-13

Legends
Lulleaux's Extended Club Mix

(4:25)
2020-11-13

2020-10-30

2020-10-30

2020-10-16

2020-10-16

2020-09-24

2020-09-24