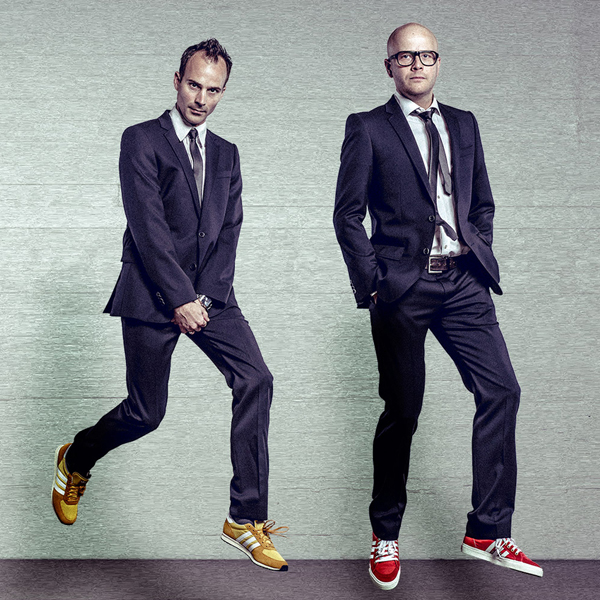 Artist
SOULMAGIC
Soulmagic are the combined forces of the two Danish producer/DJ's, Morten Trust and Mikkel Wendelboe, who first met 13 years ago on the local club scene, Mikkel a promoter and Morten a DJ. Their first joint release was the underground hit 'Get Your Thing Together' featuring Ann Nesby (Purple Music, 2010). Prior to their alliance, Mikkel and Morten were both independent producers for many years. The Soulmagic name was initially used by Morten as a moniker, song title and label name in 2003, under which he produced house cuts including 'Yah Yah', 'Come On, Come On' (Soulfuric) and the hit release simply called 'Soulmagic', signed to Universal. Morten has more than 50 releases and remixes under his belt on labels such as Soulfuric, Swing City, Mn2S, Morehouse and Pacha, also gaining 3 DDJA Awards (Danish DJ Awards) and 2 gold records! He also produced several tracks for the Claude Challe album. Mikkel had also been producing his own releases including 'Into My Life' (Reelgroove/ Hed Kandi's Beach House), along with several remixes, but after unleashing his single 'Free Your Mind' on the Soulmagic label in 2008, Mikkel and Morten joined forces and the Soulmagic production partnership was born.

Together Soulmagic have an impressive production portfolio including further hits on Jamie Lewis' Purple Music - 'We Love This Music' with the late Sabrynah Pope and 'New Dimension' including a vocal sample from the eighties band Imagination, more recently 'Love In The Club' with Louis Hale and a new project to embrace the big room personality of Soulmagic- 'BlackJack. in 2010 they created THE hype track of Miami WMC sampling Aretha Franklin's 'Jump To It', known as 'Aretha's Groove'. It rocked the rafters of South Beach and still to this day it remains an unreleased, underground classic. Their combined remix portfolio is equally as impressive, incuding artists such as Barry White, Jocelyn Brown, Jon Cutler, Eric Gadd, Ce Ce Rogers, Cool Million, George Mccrae, Miguel Migs ft Peven Everett, Jay-J, and many more!

In 2012 Soulmagic created their biggest smash hit to date. "Someone Like You" with a distinctive chord progression from Alicia Myers "I Want To Thank You". The track remained no. 1 on the download site Traxsource.com for 6 weeks straight and was followed by a full vocal version co-written by Duane Harden - the voice behind club classics like "Powerhouse - What U need" and "Armand Van Helden - U don't know me" and was later remixed by French Plezier and The Shapeshifters.

Aside from working on an exciting follow up single to 'Someone Like You' - recently signed to Strictly Rhythm - Soulmagic have been busy in the studio working on remixes for Grant Nelson's Swing City records, Joey Negro, Alfred Azzetto and others.

Soulmagic are highly sought after DJs and have played all over the world including Pacha [Ibiza], I Like Bar [Moscow], El Divino [Ibiza], Plan B [Dubai], Nikki Beach [Miami], Sosho [London], VAG [Norway], Vega [Copenhagen], Bigclub [Padova, Italy] and NB Coimbra [Portugal], to name a few. Working the crowds with their special blend of house and disco grooves, they have a reputation for dropping cheeky edits and special remixes made specially for the night! Their legendary Winter Music Conference sets in Miami have become historic!


2023-03-17

2023-01-27

2022-12-02

2021-05-14

Musiq
Soulmagic Remix

(6:01)
2021-05-07

2021-01-01

2021-01-01

Soulmagic
Morten & Mikkel's Extended Jam

(7:43)
2020-07-10