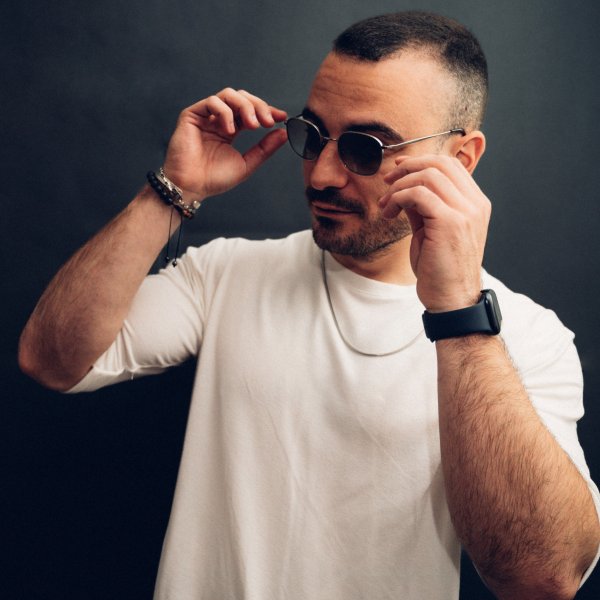 Artist
FANIS STAM
Having started his career as a house DJ and music producer in 2014, Fanis Stam (aka Fanis Stamoulis) continues his presence behind the console of many Athenian bars & clubs such as Mikro Laodikis (Glyfada), Bolivar Beach Bar, El Chapo (Piraeus), Pop Up Cocktail Bar , while there are not a few times that have appeared in the booth and other bars / clubs like Vice Versa (now Steam Gazi), Stairz Bar (Mykonos), Agona Beach Bar , The Real RocknRolla ), Dot Bar Athens, Cartel Bar and others. Furthermore, you can listen to his dj sets in many Greeks web radio stations, having his personal live hour every Saturday at BeRadio.gr.

Lately, Fanis Stam is quite active in music production also, having received a lot of support from Greece as well as abroad, in tracks such as Guitar Spirit [Disguise Rercords], Feel The Music [Zero10 Records], continues dynamically with new projects and musical productions.

In his DJ set you will be able to understand the voice element in combination with dance bass lines and beats, aiming to create ever-increasing interest even for the most demanding audience. Likewise, in his own music productions, you will have a keen eye on the above elements, but he also experiment with different sounds and tempo from time to time: "That's what it means to be creative and not stagnant," like he says.

2020-09-28

2020-08-06

2020-04-20

2019-12-02

2019-12-02
2018-12-31

2018-12-21

2018-09-21

2018-09-21
2018-03-08