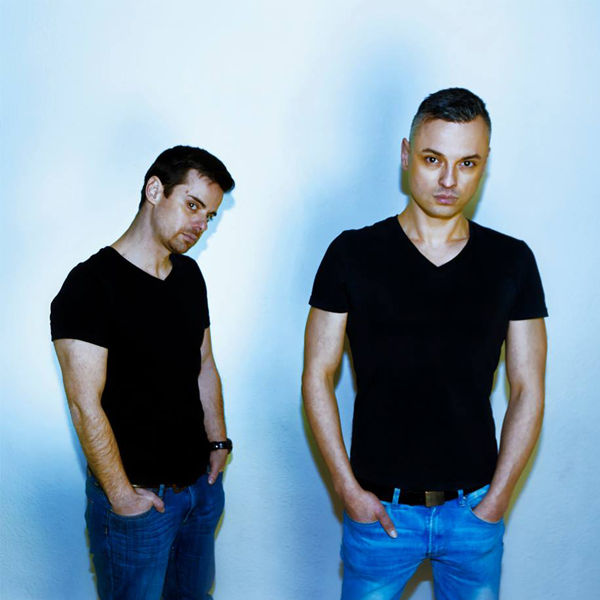 Artist
SONZ OF THE PITCH
Sonz Of the Pitch are Belgian Patsada Records label boss Phil Nobel and Portuguese DJ Ricardo Martins, who first met during musical event and discovered they shared the same taste for music.

In 2015 they began their collaboration, each one injecting his own unique flavour to this fiery combination.

Brussels based DJ producer Phil Nobel is joint label owner of Patsada with Miss Mee. He has recorded under various guises including Bassflex, Pimp Nobel for Robsoul and his own name, as well as lending his production skills to many Miss Mee productions, including the smash single 'My House Is Your House'ft CT Martin. It's a move that's symbolic for the label with co-founder Phil finally coming forward from behind the scenes.

Portuguese native Ricardo Martins is a DJ, but above all he's a musician passionate for electronic music and is a big fan of Funk, Soul, Disco and Samba. Coupled with an interest for developing technology and a lust for traveling, Ricardo's music is inspired many different cultures and a passion for Chicago House and French Touch. In 2011 he created BrothersinTheMix, making parties in Belgium & Portugal, including The Summer Music Conference in Portugal for 3 years running.

Aside of working on an array of exciting new releases for Patsada, the guys also have forthcoming releases on Gourmand, Robsoul Recordings, Marinated Music and more.

POS.
TRACK
ARTISTS
LABEL
GENRE
RELEASED
2015-07-24
2016-02-15
2015-07-24
2016-12-26
2016-12-26