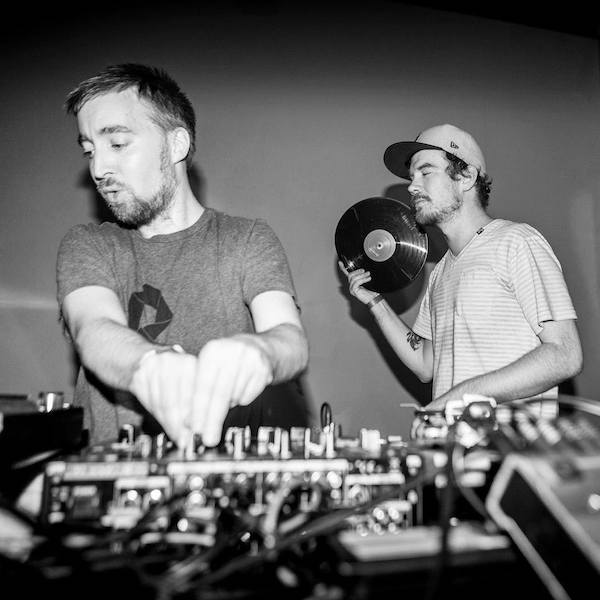 Artist
SESSION VICTIM
Session Victim demonstrate a charming disregard for the boundaries of house music, and unleash an unparallelled energy behind the decks. This pair of devoted DJ's from the small town of Lüneburg in Germany delve and dabble into everything from Disco to Soul to Hip Hop and back again, stamping their wild personalities on every performance, leaving a crowd of smiling faces in their path.

The late James Brown aside, you won't find anyone with a more visceral connection with soul than Session Victim in the midst of a DJ set or live show. Indeed, their current live set up (premiered in Resident Advisor's 'Sessions' earlier in the year) seems to have tapped the duo deeper still into their energy reserves; the frenzied head banging added to the sight of two friends jamming like their lives depend on it making it all the more impossible to resist.

Since the success of their bedroom-produced debut LP took them a little by surprise in 2012, the German production duo have formalised their ad hoc studio jams and fanatical sampling sessions into a schedule that balances their remix and gigging demands with their day-to-day lives. Besides that, refreshingly nothing else has changed about the friendship spanning two decades and involving the regular Hamburg to Berlin studio exchange.

With the second LP 'See You When You Get There' now proudly immortalized in wax for Delusions of Grandeur, we have a soundtrack to a two-man journey across some of the best clubs and festivals on the planet. Panorama Bar, Fabric, Public Works, Cielo, Garden Festival, Boiler Room, Zoo Project, Air Tokyo, Fusion, D-Edge and back again.

A breakthrough moment of inspiration for the second LP, involved an extended lock-in at the 'Room G' studio in San Francisco, where the guys ignored all engagements with the California sunshine to pour through dusty samples for in excess of 130 hours, venturing out into the daylight only collect more vinyl from the Amoeba record shop.

It's this eccentricity and obsession with their craft that sees them struggle to haul instruments and back breaking record bags across the globe. Vinyl for Session Victim equates to, not just a better sound but a better attitude and it's this quality assurance that keeps those excess baggage charges rocking on every flight. With their existing collections spanning several decades of hip hop, funk, soul as well as more familiar house and techno selections, it's their passion for uncovering dusty vinyl treasures and the soul that can be captured on a miniature moment in wax that inspires both their DJ sets and production environment.
POS.
TRACK
ARTISTS
LABEL
GENRE
RELEASED

2023-03-10

2023-03-31

2023-02-24

2022-05-27

2023-07-14

2023-03-31

2022-05-27

2023-03-10
2012-06-08

2023-09-06