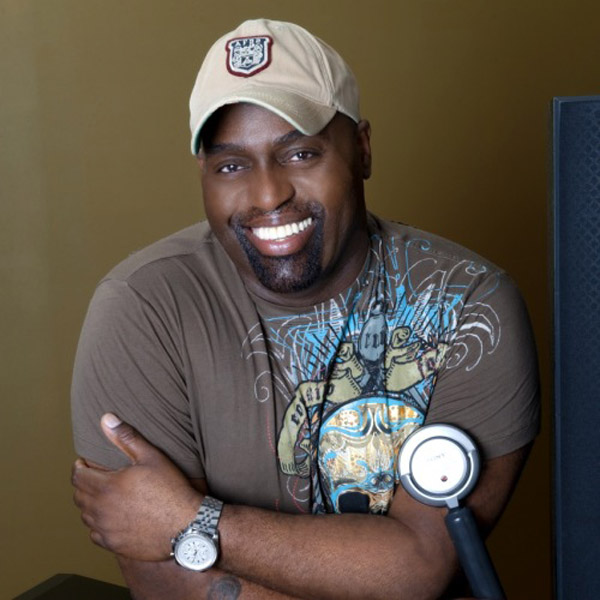 Artist
FRANKIE KNUCKLES
The man many call the godfather of house, Frankie Knuckles began DJing in New York in the early '70s while still a teenager, years before the disco boom which proved to be the first flowering of modern dance music. Ten years later he was in Chicago, putting together megamixes of old disco hits with new drum-machine percussion for an appreciative audience at crucial clubs like the Music Box and the Warehouse. Another decade on from those first formative steps for house music, Knuckles was back in his New York home, working as a producer and remixer for the biggest pop stars in the business. His career spans more time than any dance producer and without him, the landscape would be immeasurably different.

Born in the Bronx in 1955, Knuckles listened to a lot of jazz as a child, thanks to his sister's record collection. He studied commercial art and costume design before taking his first job as a DJ in 1971. Several years later, he hooked up with childhood friend Larry Levan and the two began working at Nicky Siano's New York club, the Gallery. Levan later moved to the Continental Baths, and Knuckles worked at another club for several months before rejoining Levan. Again, Levan left -- this time to set up his own club, the Soho Place -- and Knuckles continued on until the Continental Baths was closed. A group of entrepreneurs initially approached Levan about becoming the DJ at a club they were starting in Chicago; instead of abandoning the interest in his own club, he declined but suggested his friend Frankie Knuckles.

Knuckles moved to Chicago in 1977 and began DJing at the Warehouse, spinning Salsoul and Philadelphia Int'l records in front of a crowd unused to the New York DJing style, which included beat-mixing and the addition of percussion fills (from a separate turntable) to spruce up the sound of traditional soul. In 1983, Knuckles opened his own club, the Power Plant. While Ron Hardy was entrancing a largely gay, uptown crowd at the Music Box, Knuckles introduced the sound to many of the Southside producers who made waves during the 1980s: Marshall Jefferson, Larry Heard, Adonis, Steve "Silk" Hurley and at least half a dozen others.

2023-09-01

2023-08-22

2023-08-22

Waiting On You
Frankie Knuckles & Eric Kupper Director's Cut Signature Mix

(8:26)
2023-08-22

2023-06-16

2022-12-09
2022-09-26

2022-06-24

2022-06-17

2022-06-17