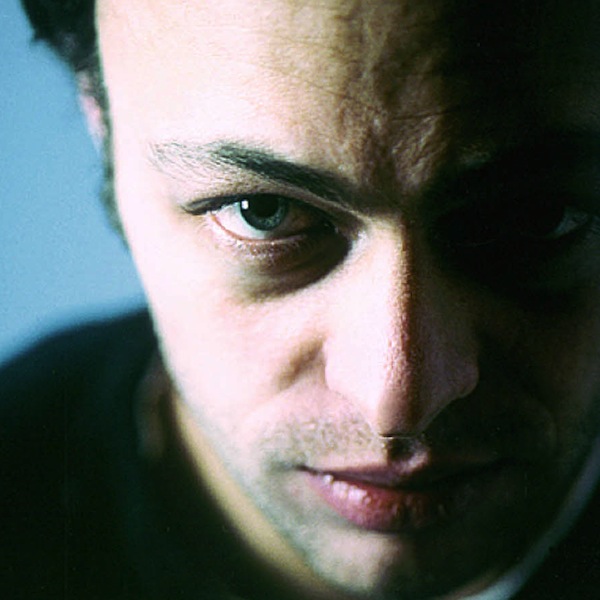 Artist
RAINER TRUEBY
He was born in Stuttgart on 20.08.1971. He was raised in the Neckardelta, a prosperous economic region along the river Neckar. He is catholic and goes to church on christmas. His first DJ experience was in an old peoples home (Arbeiterwohlfahrt) in Stuttgart in 1990 where Rainer was the host of tuesday afternoon´s teadance, developing a feeling how to rock an elderly but open-minded crowd (65+) with classics like "Es gibt kein Bier auf Hawaii". After having that DJing experience, Ali & Basti Tiefschwarz gave Rainer a sunday night residency @ their ON-U club in Stuttgart where the motto was "all things nice" ranging from Soul Funk Jazz to Hip Hop and Talkin Loud stuff. In 1993 Rainer met Compost head honcho Michael Reinboth. After some 12"s with A Forest Mighty Black and some compilations ("Glücklich") he teamed up with Christian Prommer and Roland Appel to form the Trüby Trio. Some 12"s, one album ("Elevator Music"), one remix album ("Retreated"), a DJ Kicks compilation for K7 records and numerous remixes followed for artists such as Frederic Galliano, Thievery Corporation, Nitin Sawhney, Bebel Gilberto, Turntablerocker, US3, Kim Sanders, Wagon Cookin ́ and Klaus Doldinger amongst others.

In the last couple of years Rainer turned more into a house head that still stays true to his musical roots and he is producing with Danilo Plessow of Motor City Drum Ensemble fame. "To Know You", "Jeck" & "Welcome To Our World" as well as "Livin ́In The Music" feat. the mighty vocal talents of Vanessa Freeman turned into immediate pleasers and so are his current collaborations together with Marlow from Weimar. Together they remixed the "America" classic "A Horse With No Name" by the Soul Session feat. Karl Friersson which came out on "AGoGo Records" and also a few more remixes for Kiko Navarro amongst others...

The latest music they have been working on are remixes for Tosca ́s "Stuttgart" feat. the mighty vocal talents of Lucas Santtana, forthcoming around may & another boogie tune for Joey Negro ́s "Sunburst Band" called "Face The Fire" which should see the light of day early summer 2013 as well...

A "Chet Baker" remake and a remix for Canada ́s "Bet.e & Stef" are in the pipeline too....

Besides all that there will be a new "Glücklich" (6!!!) edition feat. some brasilian talent seeing the light of day on Compost records later this year.

His club residency Root Down @ Waldsee / Freiburg is now 17 years old! Quite a few DJ talents have graced the decks with him there such as Theo Parrish, Laurent Garnier, Gilles Peterson, Dixon, Âme, Solomun, Peter Kruder, Axel Boman, Jimpster and many more...

2021-02-19

Kenyatta
Laroye Afro Balearic Mix

(7:44)
2021-02-19

2019-07-01

2019-07-01

2019-07-01
2019-07-01
Jeck
Marcus Worgull Dub

(7:40)
2019-07-01
2019-07-01

2019-07-01

2019-07-01