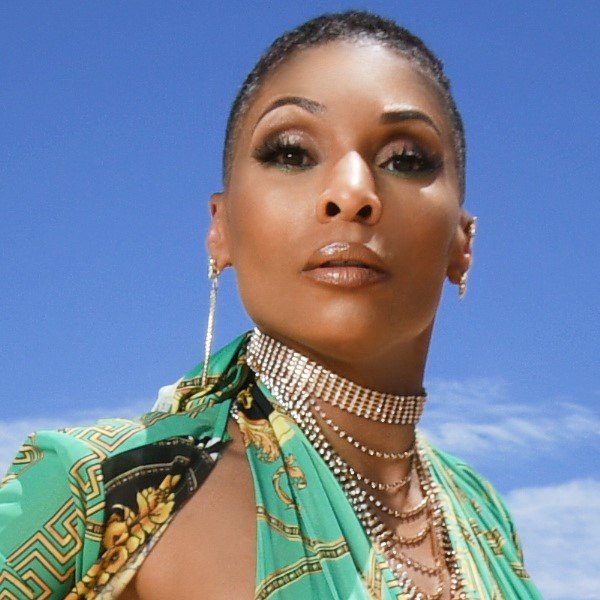 Artist
ADINA HOWARD
The 90's produced not only one of the greatest decades of R&B music, but also some of the most memorable artists our generation has ever seen, including Grand Rapids, Michigan native, International, Multi-Platinum, Award-winning R&B Icon Adina Howard.

1995 was a milestone year for Adina. Signed to Mecca Don/EastWest records, she struck certified gold and platinum with her no holds barred debut album "Do You Wanna Ride?" and her #2 Billboard Hot 100 single "Freak Like Me". That year Adina Howard became a global household name.

Howard is revered as one of the early pioneers of sexual expressionism for women of color. Her mega-hits "Freak Like Me" and "T-shirt and Panties" were more than just chart-topping singles, they were anthems for the sexually liberated.

Adina was widely ridiculed for her bold lyrics and provocative image. Though she was ahead of her time, she would not be detoured from being comfortable with her stance, if a man can do it, she can too. Howard helped pave the way for future urban female recording artists to embrace their sensual side and creatively express it through their artistry, freely.
​
While working on her second album, Howard worked with actor/comedian, Jamie Foxx on the provocatively titled song, "T-shirt and Panties". Being the risk taker that she is, Adina wanted to lead with the rousing song as her first single from her forthcoming album "Welcome to Fantasy Island", but it was too racy for radio and the label shied away from promoting it. However, it found a home on the soundtrack to the film "Woo" featuring Jada Pinkett Smith and eventually was included on her third album, "The Second Coming". It became an R&B classic in the years following, becoming one of Adina's signature songs to perform.
​
In 2010, Adina enrolled in Culinary school, temporarily putting her singing career on hold to pursue her passion for cooking. While she was working towards her Associate's degree in Culinary arts, she worked as a line cook at a Triple-A Four Diamond Resort in Chandler, AZ. In August 2011, Adina officially added another title to her belt, chef.
​
Resuming her singing career in 2013, Adina released her new single "Switch" which was to be the lead single off her fifth studio album, The Switch Up. It received positive reviews and won "Best Dance/Club Single of the Year" at the 2013 UB Honors, which was voted on by the public.
​
Aside from singing and songwriting, Adina has appeared in independent films such as Casanova's Demise, Poke the Sleeping Bear (Winner of Best Short, 2008 Solstice Film Festival) and the Relaxer. As well as appeared in the stage plays "Man of God"," Do You Trust Your Best Friend" and the stage reading "For All My Girls".
​
Adina Howard has evolved as a woman and an artist. All that she has left behind to become who she is today can be heard on her new album "Resurrection", released digitally, March 2018.

Her socially conscience lead single "Blasphemy" has the nostalgic cadence of Lift Every Voice/Black American National Anthem woven into the melody. This urban battle cry encourages one to wake up and recognize the God within. Blasphemy is the perfect showcase for her legions of angels to hear her deliver vocals that's music to their ears and an empowering message that will inspire their soul.
​
Currently, the multi-dimensional songstress is touring the globe entertaining her following with her classics as well as promoting her recently released album "Resurrection".

2020-12-11

2020-10-16

2020-10-16

2020-10-16

2020-10-16

2020-10-16

2020-10-16

2020-03-20

2020-02-14

2020-01-31