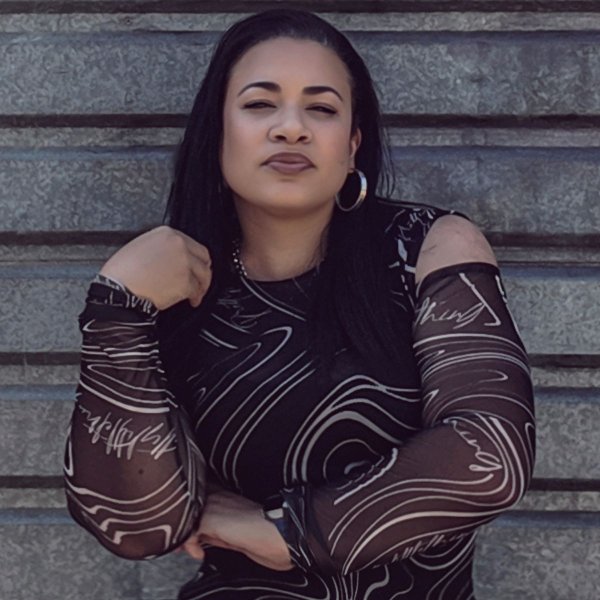 Artist
PARIS CESVETTE
Born & raised in the British hills of Hertfordshire Paris Cesvette is a multi-instrumentalist, Music Producer, DJ, Presenter and label owner.
At the young age of 5 Paris was studying to read and write music which led to the Saxophone, Keys and Guitar being her weapons of choice.
Having experienced touring from the age of 15 and being classically trained in the art of orchestration and scoring, Paris was only destined to do music full time.

Before Paris even finished her high school education she started to work as a session musician and begin learning the ropes as a DJ on a pirate radio station in Hertfordshire (Perception FM).

This time in her life taught Paris the true attitude, teamwork, loyalty and confidence that was needed in DJ culture and radio.
An opportunity came when UK production duo had an NYC vocalist in the studio, they had been working all day and became limited of time to finish a song.
Input was needed from elsewhere, this is when Paris was offered the chance to see what she could do. Paris had 30 minutes to write the lyrics and melody.
Her first House music record was born and it was a huge success. This pushed Paris into the house music production world, Receiving guidance from the friends she had met along the way.

Her first single, Go The Distance and was heavily supported by many top South African DJs, the single made it onto a compilation by Sony South Africa which achieved gold record status.
This threw Paris into the limelight which led her to become a household name in South Africa. In 2010 she was able to do a month-long headlining tour and successfully completed a string of dates and appearances in clubs and radio.
The success from this record inspired Paris and she threw herself into her craft even deeper, working out how she can strengthen her skill and sound even more.

As a DJ she grew through the ranks from Underground Stations like Rinse FM, Radio Fluff to award-winning stations like Bang Radio, SmoothJazz.com and the voice of black history month on BBC 1Xtra.
On top of all her musical experience being qualified in Graphic Design & Online Marketing helped her land a job working for Hed Kandi / Ministry Of Sound. Being at this legendary brand she learned so much about what goes on behind the scenes of remixing and releasing, inspiring Paris to get into remixing even more.

During this time she found in her an ability to fuse all her experience and musical knowledge into her sound of House music and closing off her time at MOS to go on tour at Festivals in Spain, Casinos in Switzerland, Ancient Castles in Germany and back home in the UK.
Since then she has played all over the world and working for Smoothjazz.com not only gave Paris the chance to interview some of her biggest idols but made Paris the voice of House music within the Jazz community showing the millions of monthly listeners around the world how to fuse jazz and electronic music.

This not only led to some of her biggest productions but working for a string of labels throughout the industry.
Her talent was being heard and pushed her to produce in multiple genres and has now released work for Island Universal, Expansion Records, Soul Heaven Records, Reel People Music and many independent labels.
In 2018 Paris released her critically acclaimed debut album Celestial - My Journey Among Stars. Celestial held the number one spot for two weeks which won her the coveted position as 19th top producer in the world for soul fused house music and that was only the beginning.

2020 promises to be one of the most successful years yet for Paris as she will be making festival appearances, the birth of a new album and an army of releases to come.
POS.
TRACK
ARTISTS
LABEL
GENRE
RELEASED

2020-05-15

2019-01-18
2017-05-26

2018-12-15

2018-10-08
2018-02-12

2019-02-15
2017-06-23