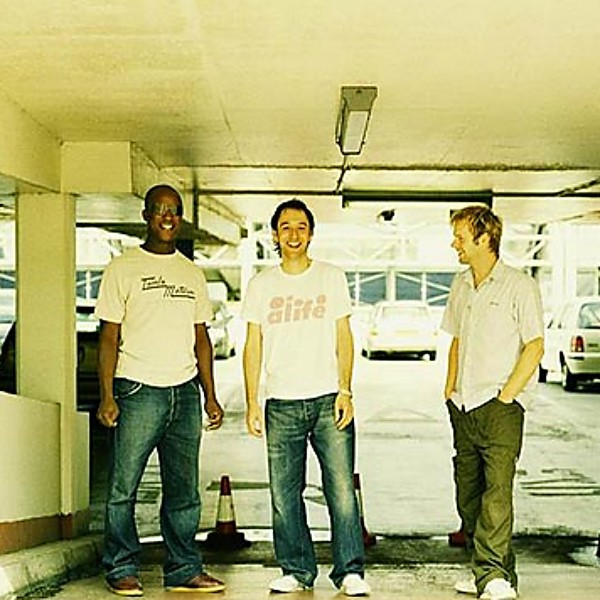 Artist
CHICKEN LIPS
Chicken Lips are Andrew Meecham, Dean Meredith and Steve Kotey. Founder Members Andy and Dean have a long musical history together having recorded as a pair for over a decade. As well as working under the Chicken Lips moniker Andy also records for us as Sir Drew an act which previously recorded for the Athletico label.

Together they also made up the seminal early nineties dance act Bizarre Inc who scored 3 top ten national hits and toured the world. Since then they have found underground salvation and CHicken Lips have become one of the most well respected acts in dance music. Steve joined the act early in 2003 coming from a background running his own Big Bear labels, remixing, producing and Dj'ing in his own right. The Chicken Lips original approach to production and their continual striving for originality and the un-mundane has led to remix work for the likes of Underworld, Mo'Wax, FC Kahuna, Hooj Choons, Stereo MC's, Playgroup, MAurice Fulton, Justin Robertson to name but a few. There recordings for Kingsize saw 3 early 12 singles which have now become collectors items. Their debut album Echoman was in many ways ahead of it's time drawing on eighties NYC influences it sounds as current now (if not more so) than it did back in 1999.

The second album 'Extended Play' continued the journey and let's you further into the minds of the Lips.The guys have been DJing for years and have taken their twisted funk-dub-house set across Eastern and Western Europe and have been playing gigs across California and Nevada as well as guesting regularly in the UK at events like Bugged Out. 2003 has seen the release of their debut mix album 'Bodymusic' as part of NRK's Nitelife series and they have just completed a DJ Kicks album for K7's legendary compilation series.

2021-02-19

2021-01-11

2020-12-25
2020-06-19

2020-06-12

2020-06-12
2018-09-21
2018-06-22
2018-06-22
2018-05-04