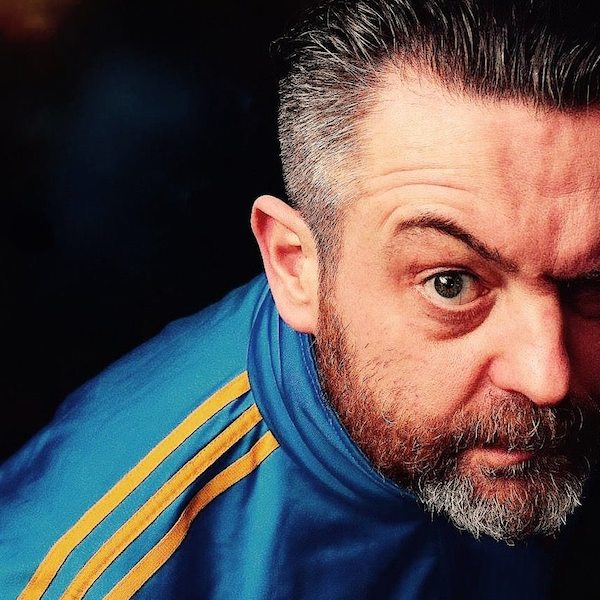 Artist
JFUNC
Andy 'JFunc' Jackson has had a kinship with music making machines and electronics from a very young age. A chance exposure to music technology when he was 12 years old (in 1983), kick started the desire to try and create music with the technology of the time. Getting into production in his late teens, he was gravitated towards how music was put together, and how it was recorded. A self taught player, he slowly built up his keyboard playing skills with constant practice, over and over, to try and emulate and create what he was hearing.

Fast-forwarding to 2011 and collaborations with friend Esa Williams, sees the release of Esa's track 'Restrictly' on FINA, as part of his 'Verloore EP' which Andy collaborated on (and mastered). In 2015, Andy released his first solo EP under the JFunc moniker - 'Positive Vibrations EP' on Housewreck Media in May of that year, showcasing his music and love for all things hardware and analog. That was followed up with the 'Re-Memories EP' on Wiggly Worm Records in the August, delving deeper into infectious swung rhythms, jazzy piano chords and soaring arpeggios. 'What You Need' from this release was charted by Miguel Migs, Joey Negro, Opolopo, Montana & Stewart and a host of other top names. Amazing positive feedback followed, from some of the best in the business, cementing his arrival.

Andy was a resident at the very successful DC Sessions nights in Glasgow, hosted by fellow residents, founders (and amazing individuals) Frazer Devine and Jane Jaya Ayres (now based in Perth, WA.). As the 'live' element in DC, he supported heavyweights such as Marc Romboy, Rodriguez Jr., Andre Lodemann and Ian Pooley. These were opportunities he will always cherish and never forget.

Influences from Kerri Chandler, Todd Terry, Masters At Work, Larry Heard and the Classical Composer Max Richter, among many others, have all made it into his music.

There's definitely more on the horizon from this guy, as he's always making, building, producing, fixing, mixing or mastering from 'The Func Factory'.



2018-10-11

Eclipse
Franky Carbon-e Remix

(7:19)
2018-10-11

2018-10-11

Eclipse
Tribalism Boys Remix

(7:04)
2018-10-11

2018-10-11
2018-06-04
2018-03-08
2018-03-08
2018-03-08
2018-03-08