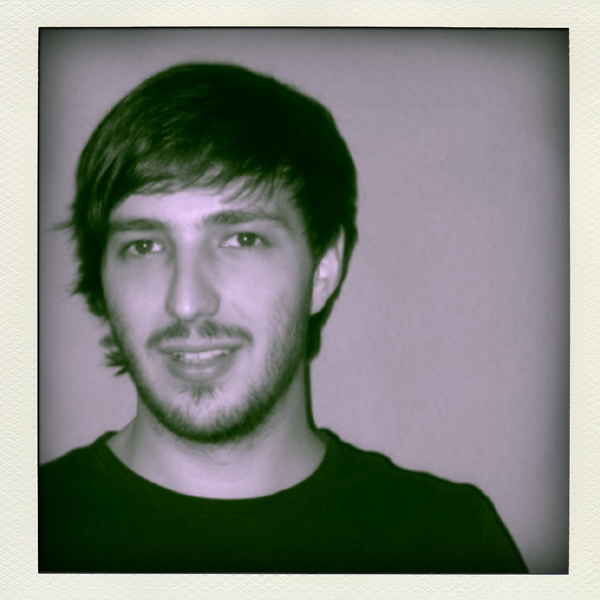 Artist
DANIEL SOLAR
Daniel Solar is one half of Dikso, the excellent edits imprint responsible for many a disco-rinsed dancefloor burner over the last year. The Hannover native is also one of Berlin's emergent talents, a DJ, producer, label owner and A&R intent on bridging the gap between disco and dance music, while coaxing the techno-loving city's tastes a little further off the beaten track.

As a child of the early 80s, Daniel was strongly influenced by synth pop and dance music, before rap and hip hop caught his imagination and inspired his first forays into production. Once he had finished school, Daniel became more and more and intrigued with house and techno, clubs and raves, and his studio style expanded to take in electro, techno, and deep house.

Daniel's first release, the Hannover EP, emerged in 2005 and since then he has steadily notched up a number of quality releases. In 2006 Daniel hooked up with Mario Aureo, and together they hit upon a successfully skewed take on minimal house; the following year he went into the studio with Marc Poppcke and they developed the tech house stylings of Solar&Poppcke. As a solo act, in collaboration and as a remixer, Daniel has worked with labels such as Diynamic, Sleazy Beats, Nomorehits, Meerestief, Ostwind and Peppermint Jam.

In 2010 Daniel slowed the tempo and found his calling with the midtempo house and edits label Dikso, established together with Andi de Luxe. Daniel has released further well-received productions and remixes in this vein for Einmaleins, Keno Records and Kolour's Undertones, and all the while he has been honing his DJ repertoire, bringing a lifetime of musical knowledge and appreciation to his tightly crafted sets.
2020-03-27
Future
Daniel Solar Remix

(6:28)
2017-03-17
2017-02-24
2016-10-28
2016-10-28
2016-10-28
2016-07-25
2016-07-25
2016-07-25
2016-07-25