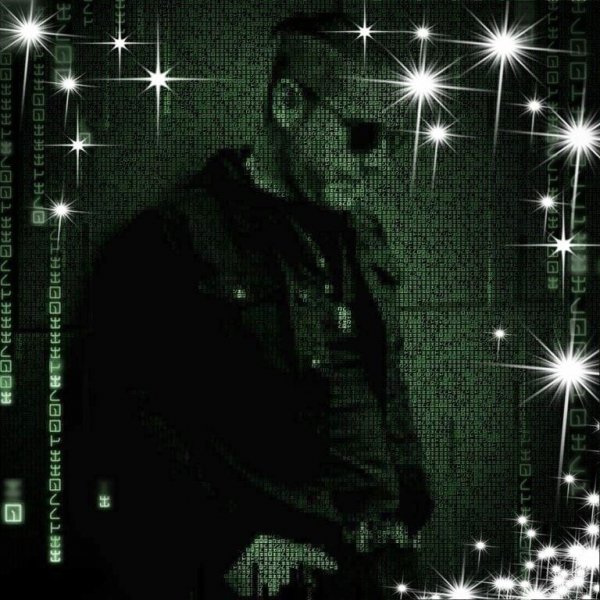 Artist
FABIOLOUS BARKER
FabioLous Barker knows how to work a dancefloor. He started as that local kid in Buenos Aires back in 1983 armed with 2 cassette tape recorders. From there he started creating remixes and compilations rapidly gaining popularity amongst his High School peers. Requests to DJ at parties soon followed – The local scene had changed for good.

Highly influenced by British New Wave, Electropop and Synth pop, bands like Soft Cell, Fad Gadget, Duran Duran and Japan laid the foundations for his own musical output. His live debut came in 1987 where he sung and played keyboard synthesizers in a (short lived) local synth pop band. 1989 he made the move to formal Djing playing in clubs professionally playing his unique blend of Belgian New Beat and Acid house. In the 90s after working at leading Record stores in town his passion for vinyl extending to owning not one but three Records stores of his own

Then in 2006, to fuel his passion for music and Djing he made the move to London, a place where he felt he could combine his two passions: Seeking 80s Analogue equipment and Disco Funk music. Since then he has bought and sold many a classic piece of equipment, produced and remixed tracks for friends. In 2014 and with the help of Nudisco diva dj and producer BadBarbie he finally got his first release, and three more through the infamous Funkfussion label including "I Wish" "You Own Me Everything" and "Wot" all releases have been received in the Disco community.

In 2014 he won the UK Dj revelation of the year award by Absolut Vodka and invited to play at the Absolut Vodka Polski event in Poland.

His "Bourgie Bourgie" remix followed in early 2015 which was released on Deep Sense. His first EP "Back On Love" thru Masterworks later that year brought huge success reaching the position 12 in the Juno Nu Disco chart. Since then his releases have featured regularly in the Top 10 including releases on Andy Yam Who's Midnight Riot, Katakana, Sound Exhibitions, Hotbox Boogie and Alpaca Edits.

So FabioLous Barker is on the rise! 2016 his Katakana EP reached the Number 4 both the album and tracks charts, his remixes had been played in many Funk and Nu disco radio shows including the Craig Charles Show. On BBC Radio 6.

In 2017 FabioLous opened the label Ganbatte Records UK and released his first full album and released singles with remixes from Cole Medina, Dim Zach, Evil Smarty, Jay Airiness, Cut Master, Exotic Contrast, Sare Havlicek, Slync, Phil Disco, C. Da Afro, Kellini, Disco Fuink Sppinner, Nicko Marinelli, Ziggy Phunk, Tomas Malo, Soultronic, DownUnder Disco, Funk Hunk, Jayl Funk, Chewy Rubs, Ash Reynolds, Henri Le Blanc, Saskin S, Cuz Electric, Don Dayglow, Limpodisco and Situation.

Ganbatte had releases from Dim Zach, Hotmood, Mr Absolutt, Sam Janipero and Ultratango.
Keep On
Fabiolous Discofied Mix

(6:31)
Keep On
Fabiolous Discofied Radio Mix

(3:32)

2020-08-07

2020-08-07

2020-07-24

2020-07-24

2020-07-10

2020-07-10

2020-06-26

2020-06-26