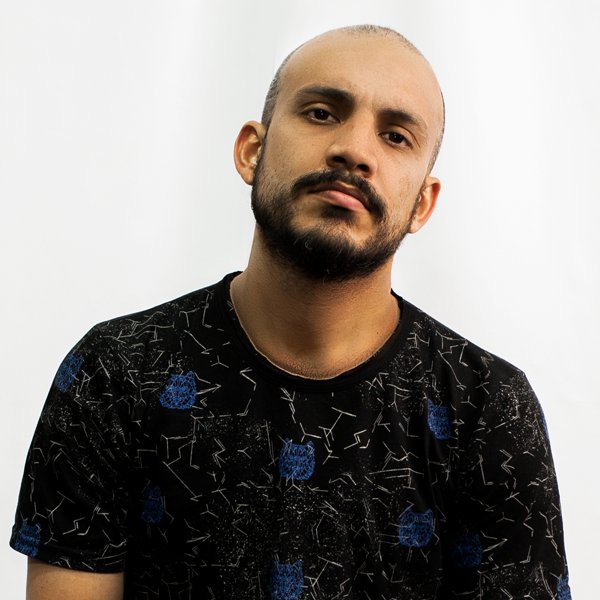 Artist
JOACO
Dj, Productor y Label Boss, es hoy día un artista destacado a nivel
nacional por sus numerosos lanzamientos y carrera como Dj en
diferentes clubs del País. Joaco nace en Maracaibo, Venezuela e
Inicia su carrera en la música electrónica en el 2008.
Como productor ha evolucionado con el pasar del tiempo, sus
inicios lanzo al mercado sus producciones bajo su alias Joaquín
Escalante, su verdadero nombre, pero, en el 2015 decide lanzar su
nuevo aka Joaco, momento en el que demuestra una madurez
en la música luego de haber tomado clases de piano y experimentar
con el House, Deep, Techno y Progressive. Hoy día sellos
como PPMusic (Dj PP), Patent Skillz (Dj Lion), Vamos Music (Rio Dela
Duna), My Own Beat, Molacacho Records (B-Liv), Check in Recordings
(Juan Aguilar aka Juanito, Rio Dela Duna), Enter Music, Steel
Ground (Buitrago), Jango Music (Damon Grey), 911 Recordings y
White Minds (Andres Power aka Outcode) entre otros sellos,
forman parte de su historial.
En su carrera como Dj, ha sido respetado por la escena local y
nacional, el 2010 fue el inicio de sus presentaciones en el Evento
Afterlife Forever Afterlife: Return of the Dj Edition, warm up a David
Tort (España), y su residencia en la terraza del Club Gabanna
hasta el 2012, en el año 2015 retoma su carrera, tomando impulso
tocando en CLubes como, LuLu Club, El Yaque (Margarita), NENS
Club (Caracas), Bonnas Club, Baño Bar (Valencia), y sus residencias
en la terraza de Capitán Soda y TNT, Sauwers, Ateneo (Maracaibo)
y su última presentación en la 2da edición de Bajo Techo
en el Museo de Artes Maczul.
De la mano lleva su sello Arenas Recordings, fundado en el 2012,
Sello que alberga en varias oportunidades Tops de venta en tiendas
como Traxsource, another download site y , con artistas como
Yas Cepeda, Just2, CMM, Franz Costa, Alex Denne, Nimo Iero, Miky
Ivy, Joy Marquez, Tall Rick, Outcode, Ruben Zurita, Nino Bellemo,
Squicciarini entre otros.

2021-01-07

2020-11-25

2020-11-04

2020-11-03

2020-11-03

La Tribu
Daniel Becerra, David Figueira Remix

(7:11)
2020-11-03
2020-09-25

2020-08-03