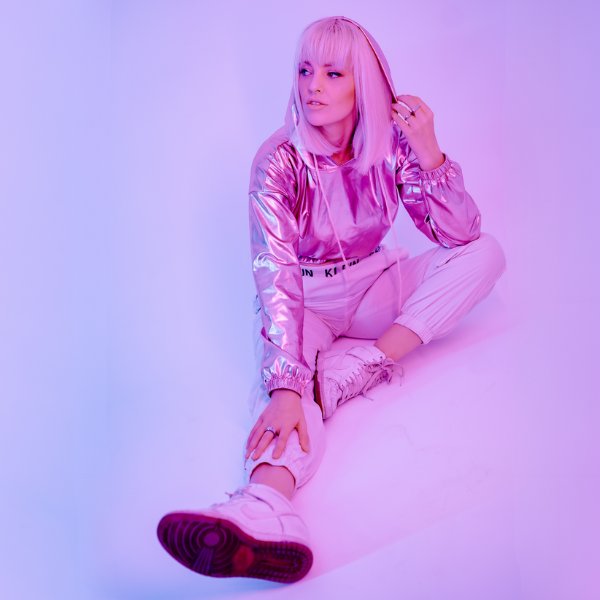 Artist
LAUREN NEKO
Lauren Neko transforms as an artist to entertain her audiences. She is a DJ, vocalist, and the rainbow force behind her UV Sound System - LUV'D UP. Lauren takes joy in creating an atmosphere for others to feel good and be themselves. No stranger to clubs, bars, and festival events, Lauren incorporates live vocals, instrumental and groove-driving elements into her performances. Be it an intimate bar set, a Harbour-side session with live vocals, or a full-blown DJ-band experience – Lauren will always find a way to bring unity and vibrancy to any environment.

Inspired mostly by 90s rave and house with its disco and soul laden vocals, Lauren selects both timeless and contemporary tracks to move people, spark curiosity, to indulge in one's own self, and to evoke the nostalgia everyone craves.

Lauren's true appreciation of dance music was ignited when attending an old school 90's House Anthems party in 2004. Until this pivotal moment and the turning point in her life, Lauren had found the previous decade or so of dance lack-luster. Rediscovering early 90's dance classics; House in all its soulful, acid, deep, rave, and broken-beat facets; was truly inspirational - and the gateway to more than a decade long dance music vocation.

As the career vocalist who journeyed through many genres of music as a performer, producer, and topline writer, Lauren had to ride the coattails of whichever DJ she was second to. Over five years ago Lauren jumped into DJing to cement her own sound and to take her audiences on the same feel-good journey she always chases as a listener.

Be it her original music, carefully selected tracks, live recreations of dance floor classics, or the timeless vocals she sings live through her sets - you will always feel the grit and soul of that pinnacle decade of dance. Whilst House music is her domain, ultimately hot grooves and banging vocals will drive her sets, regardless of BPM or genre. She is partial playing to all forms of House, Nu-Disco, Garage, Electronica, Funk, Soul, and almost anything else that moves.

2018-09-21

2018-09-21
2017-11-03
2017-11-03
2017-04-28
2017-04-28
2016-11-25
2016-11-25
2016-09-16

2016-07-25