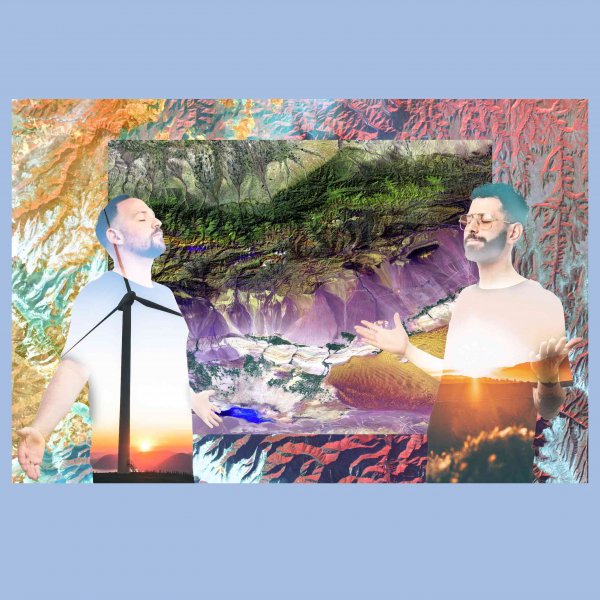 Artist
SOUL CLAP
Before today there was yesterday and after tomorrow is the future. Elyte and Cnyce's paths were crossed for all time when a Sun Ray light beam sent from Saturn collided with the P-Funk Mothership and sent them tumbling to earth. Now, Soul Clap time travels on a musical spaceship of dopeness...

The early years:

As children on earth, they were driven to understand the history of dance music and found their teacher in original Boston disco DJ Caril Mitro who admitted them into the temple of Vinyl Connection (whose members included Dimitri From Paris and Frankie Knuckles plus many more). Caril taught Soul Clap that "house wears many hats" and instilled the sounds American dance music while fostering an addiction to digging that has become a worldwide quest to acquire the best vinyl.

In between:

Soul Clap's training goes beyond history lessons to mastering all the elements of the DJ: knowledge, mixing, programming, performance and experience. They locked themselves in a basement until their mixing was flawless and traveled the universe observing the most advanced programmers. With their roots firmly planted in their hometown of Boston, they went out into the world to perform at places like The Marcy Hotel, Fabric and Bar25 and in smaller places in America, Europe, Japan, Mars and Jupiter plus dance-floors in other galaxies that you haven't heard of. They also believe in sharing the knowledge by teaching college courses about dance music, doing workshops on music production and always making sure to include forgotten classics in their epic DJ sets.

The future:

By harnessing the past Soul Clap looks to the future. After releasing their first records on Airdrop, they spread their wings with a series of game changing edits, originals and remixes for the Wolf + Lamb/Double Standard collective. The last year has seen The Clap release 2010's summer anthem, Extravaganza and mix an edition of the legendary DJ Kicks series which included the stand out single, Lonely C and a 2 month tour around the world playing 6+ hour DJ sets. Their reputation for timeless reworks has led to remixing legends Laid Back, Robert Owens, Raze and DJ Harvey as well as modern pop stars like Metronomy, Foster The People and Theophilus London. With summers spent touring the world and winters in Miami training at ping-pong and charting new musical territory, Soul Clap continues their quest to be the hardest working duo in the game.

Always pushing new boundaries, always traveling through time and space, The Clap is on a mission to change to world one dance-floor at a time. Free your mind, and your ass will follow.
POS.
TRACK
ARTISTS
LABEL
GENRE
RELEASED

2022-03-22

2021-04-16

2022-04-13
2018-03-30

2022-02-23

BREATH
Charlie Soul Clap Deep Remix

(7:52)
2022-04-13

2022-04-13

2022-04-13

2022-04-13

2022-05-13