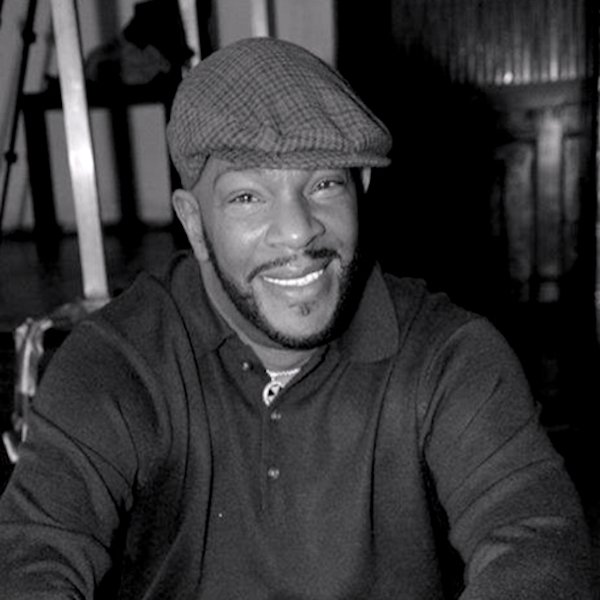 Artist
NAEEM JOHNSON
As one of the premiere DJ's in the field of dance music, Na'eem Johnson has not only excelled to the top tier of today's professional DJ's, but he has left an indelible impression on the dance music industry and the fans that love him around the world. This Newark NJ native has come up from the ranks steadily since his early days as a resident DJ at Newark venues such as Club Docks and the world renowned Club Zanzibar. From there, Na'eem has graced the decks at Paterson's NJ's legendary Cheetah Club where pioneer DJ Tee Scott was also its resident, Club 88 in East Orange, NJ, Club America, and the Mirage club both in Newark.

As one of the more popular resident DJ's at another Newark famous dancer's haven, Club Black Box, he legitimized the venue as the 'place to be on a Friday night' winning over finicky NY underground party goers. He was featured as a guest DJ at such landmark NYC nightclubs as Club Shelter (6 Hubert Street and the 39' location), the infamous Studio 54, Club 1018 and Kilimanjaro. He was among the first wave of NJ/NYC DJ's to travel overseas, playing at Club Yellow, The Garden and the Cave in Japan and from that time has played at just about every soulful dance club that Japan has to offer. Na'eem brought his seasoned soulful flavor' to Italy's Red Zone, Angels Of Love, Club East Side and Cantina, a haven for underground dance music fans located in Perugia, as well as, the Horus Club and the list goes on!

Taking a stab a music production, Na'eem gave the dance music world his 'signature' on the successful dance hit 'Get Blacker' dedicated to his then resident venue, Club Black Box. His other remix production credits include 'Blind' by Nick Jones on the Friendly EP, 'Family' by Sounds of Perfection featuring Lem Blackwell on The House Music of New York/Club Tracks Vol. Il released in Japan.
2023-01-06

2021-10-15

2021-06-09

2021-05-28

2021-02-05

2021-02-05
2020-01-13

2019-08-30

2019-08-30

2019-08-30