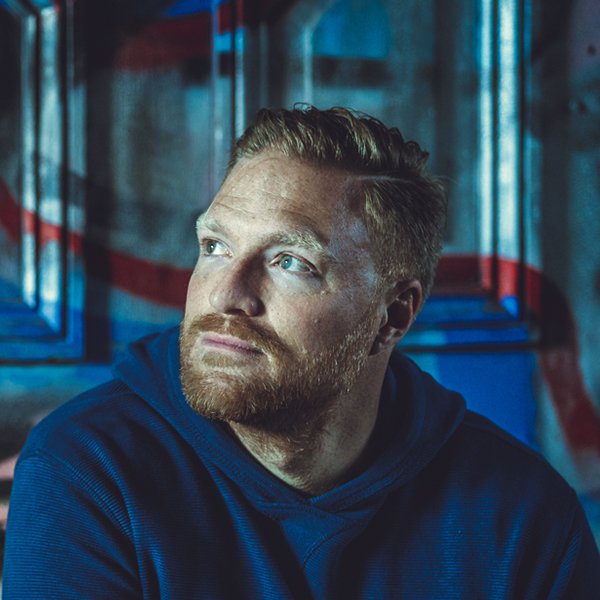 Artist
MUCHO STYLEZ
...not Spanish. Born in Davos or otherwise known as WEF-Town, my parents quickly understood that this can not be the way kick things of with the kid and rather quickly moved to Munich. And thus it came to pass, that there's now a "Bavarian Bünder". ...Or in other words, I know how to ski, drink beer, speak English and most of the time are not late for appointments. So where's the music coming in? I guess from everywhere, since I lived in Verona, Munich, Cologne, Bonn, New York City, Paris and now Zurich. Every step of the way, in a new city, a new country a new continent, I got inspired by the music, the local musicians and understood the cultural difference in music. To my mind there's none, only good and bad music.

My first musical expressions (I would step away from the phrase compositions) where done on an Commodore Amiga 500 (4x 8 bit mono channels) and later on the legendary Atari ST with a 20MB HardDrive and a stunning black and white resolution. However, there was a lot of cool sound hardware next to it and Eric Powell from Bush Records, UK gave me my first releases back in 2000. That was cool. Ending up on Carl Cox's and Louis Osbournes playlist was almost cooler. Carl referring to Bush Records as a "wicked label" at fun night in New York's Centrofly club really imprinted back then. The Bush releases were called Elite, Chrome and Organica and I have been recently in touch again with Eric... I'm almost certain there will be a new release sometime in this year.

Living a larger part of my life in Munich, I became close friends with the local hero's Tomcraft and Tom Novy and grooved alongside with them. Those were the times, when the old Airport Munich Riem would still feature loads of raves and Monika Kruse would invite me to her illegal party's a huge mud puddle somewhere secret.

My work as a PM at Kosmo Records was a lot of fun as well. I stuck with the label for a while and were able to experience the full repertoire of Kosmo Records at the time. After moving to New York in the warm and happy summer of 2000, I landed a residency in the club Guernica (Yes, just like Picassos painting) located at 25 Ave. B (no idea why I remember that address) formerly known as save the robots and a place called Obecca Li. At the latter, my probably most famous guest was ICE T who was there one evening. The both of us were pretty much the last ones to leave the place, we chatted for a while in front of his black Ferrari. When he would drive of I glimpsed at his number plates...still very impressive having a chat with a guy, whose number plate would state "PIMPN8EZ". ...funny or so I thought. New York was a generally very cool time and why wouldn't it be. Jelly Bean Benitez released a four track EP on Jelly Bean Records. I remember walking into their offices back then, huge spaces. I have no Idea if JB was Madonna's (yes, that Madonna, if you didn't knew) boyfriend at some point in time, but it was interesting to see how that Band of the 1980'ies with that particular band member Madonna developed over time into a proper record label and business. The EP (vinyl) sold for the time not so bad and I got a few bucks from the BMI royalties, all via France though. Till today this strikes me as very particular.

Then, the Time Warp happened and in Zurich I am.
Leaps in technology and a completely turned over records business is too much fun not to move forward with it. Let's find out together what will happen.
2018-03-30
2018-03-23
2018-03-09
2018-03-09
2018-03-09
2018-02-28
2018-02-28
2018-01-05
2017-12-22
2017-12-22