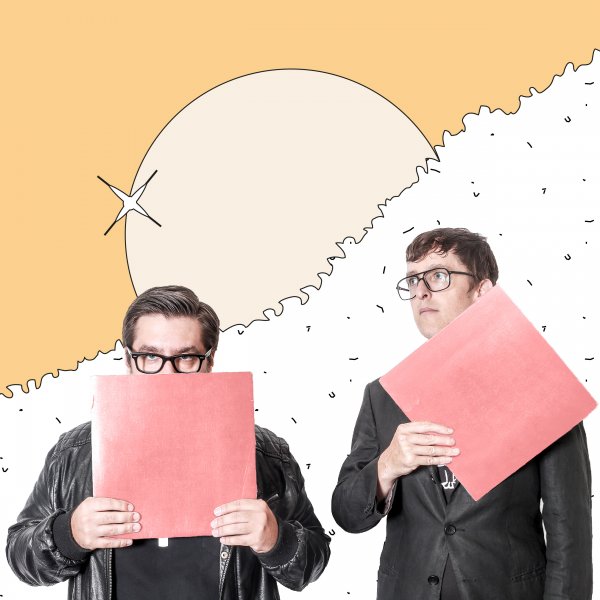 Artist
WILD & FREE
Wild & Free began in 2015 as a fun way to spend a sunny LA sunday for Drew Kramer and George Cochrane, two highly regarded producers who had been recently introduced. They discovered common ground quickly—each played multiple instruments, sang like birds, and produced like wizards. When the day was done, the bewitching summer classic "Tropique" was the result, and the boys decided to keep this good thing going.

Since then, they've released a trio of well-loved EPs that showcase the results of their combined powers: "Low Pressure," "The Moonhowler," and "Life on Jupiter," have racked up more than a million listens across Soundcloud and Spotify, and garnered glowing coverage by top music outlets such as Spin, XLR8R, Indie Shuffle, and more.

As word began to spread of what Drew and George were up to, they found themselves remixing a string of high-profile artists, such as Joe Goddard, Gigamesh (alongside heroes like Alan Braxe), Panama, Ben Browning of Cut/Copy, Karl Kling of RAC, and David Marston for Soul Clap Records. Offers for collaborations soon followed, producing tunes such as "Someday," with Australia's Falqo and a blessing from Touch Sensitive on bass. Wild & Free has even become a staple for artist-tastemakers such as Goldroom, Duke Dumont, Viceroy, and Just Kiddin, who add their tunes to influential playlists, grabbing a steady stream of new listeners.

Get ready for their new album Shapes On Shapes set to be released on new label Discotexas!
2020-10-16
2020-09-25
2018-10-12

2018-08-31

2018-07-06
2018-06-22
2018-06-22
Ferns And Stuff
Whatever/Whatever Remix By Justin Strauss and Bryan Mette

(8:37)
2018-06-22
2018-06-22
2017-11-17