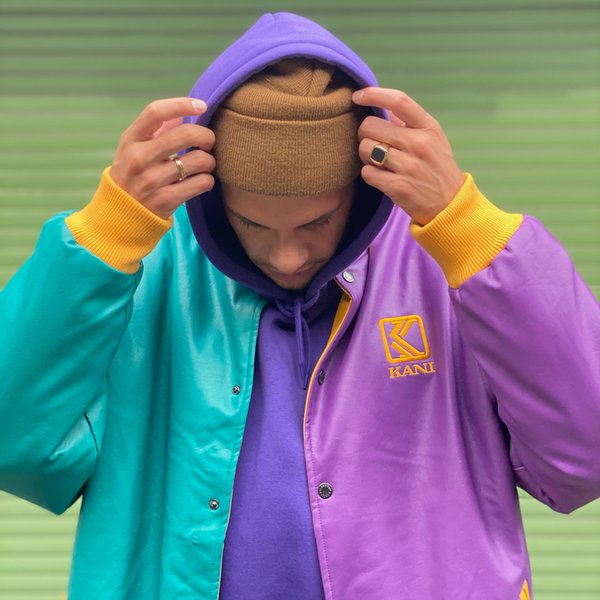 Artist
HDSN
Ask any electronic music producer worth their salt and they'll all tell you the same thing: soul truly is at the heart of what makes music so special. One man who encapsulates this feeling is Michael Bihler aka HDSN. From disco to house to jazz to hip-hop, the owner of the aptly-titled NBAST (Nothin' But A Soul Thing) label is an individual whose sound is always well versed in uplifting vibes and dancefloor dynamics.

HDSN's story can be traced back to a childhood spent in Halblech in Germany's Bavaria region. Although far from a typical electronic music backdrop, the youngster grew up on a steady diet of eclectic sounds. However, it was the music of the Motor City which helped turn his musical hobby into a full-blown obsession. The music of Omar S, Moodymann and Theo Parrish might be far removed from the picturesque surroundings of Bihler's hometown, but they nonetheless played a profound effect on the youngster's tastes.

From Halblech, HDSN moved to Munich, before decamping to Manchester soon after. Enamoured by the city's bright lights and party scene, he might have been traversing an unfamiliar path for a German musician, but his time in the north of England would prove invaluable, as it was here where he set up his studio and embarked on his most ambitious project to date: the aforementioned NBAST imprint.

Churning out a range of well-received tracks at an impressively prolific rate, HDSN soon found his music signed to celebrated labels such as Eton Messy, King Street and Nite Records. From here, the producer embarked on a more traditional journey, settling in Berlin for a year and honing his craft in the global capital of all things electronic music before re-locating to Munich last year.

The next while already looks promising for the fledgling producer, with digital and physical releases on his own imprint, NBAST. Always keen to push emerging new artists, the label has housed music from HDSN himself and a number of equally promising artists. As the producer says himself, 'NBAST is a project that's not only about music, but also about art, culture and social coexistence. It's a home for everybody that wants to be part of, without any guidelines or inter human barriers. Because at the end of the day, it is nuthin' but a soul thing'.

Supported by DJs as diverse as The Black Madonna to Jacques Renault to Joseph Capriati, HDSN has also DJ's alongside a veritable array of renowned talents, not least Moodymann, Radio Slave, Olver Dollar, Legowelt, Suzanne Kraft and Oskar Offermann. A musician with a far-reaching appeal who continues to earn plaudits thanks to his unpretentious and refreshing approach to electronic music, chances are you'll be seeing HDSN's name on a flyer near you over the coming months.

2023-12-08

2023-12-04

2023-12-01

2023-11-30

2023-11-24

2023-11-24

2023-11-23
2023-11-10

2023-11-10