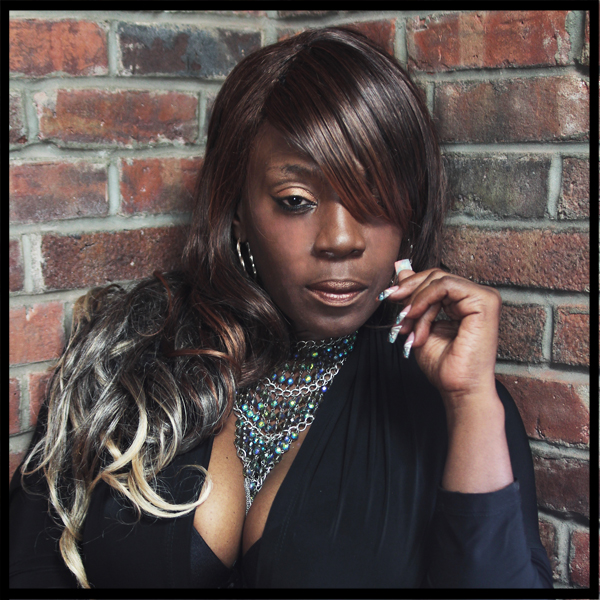 Artist
BARBARA DOUGLAS
In an era of elaborate recording and video production, it is unusual to discover a talent so pure and diverse that it turns the listener's attention back to the one time star of the recording industry, the singer! Born into a family in which everybody has perfect pitch and raised in a Pentecostal church where she has been a soloist since the age of five, singing came instinctively to Barbara as walking and talking did other children. As a diva who can sing anything from gospel to classical, BARBARA DOUGLAS IS DYNAMIC! She will inspire writers and producers to stretch their creative boundaries, as well as set a standard of excellence for future female vocalist.

WILLA MAY MODELS INC. signed Barbara Douglas for several movies and face shots. She can be seen in movies such as "MAN ON THE MOON," "SAM I AM" and "RANDOM." Barbara has also done TV commercials such as WONDER BREAD, MAXWELL HOUSE COFFEE and MILLER BEER.
Barbara is also a book writer, She enjoys writing children's books and songs such as, "GOOD MORNING," "RAINBOW," and "MY HANDS AND BODY PARTS" - just to name a few.

As with any great vocalist, Barbara's favorite part of her chosen profession is live performance. Her theatrical career started with a role as a featured vocalist in an off Broadway production of ''GOD'S CREATION.'' Barbara was also cast for lead in one of VI HIGGINS' productions of ''MAMMA I WANT TO SING.'' She also brought down the house as her audience offered her an ovation after accapella rendition of ''GOD BLESS AMERICA'' for an AIDS BENEFIT PROGRAM at AVERY FISHER HALL, LINCOLN CENTER. Barbara has also appeared on SHOW TIME AT THE APOLLO, where she won first place. She appeared several times thereafter as a special guest.

LARRY FLICK of BILLBOARD MAGAZINE professes "BARBARA DOUGLAS is a star. Her personable voice could give Martha Wash a run for her money!" Her single "Shine" on Strictly Rhythm reached #24 on the Billboard Dance charts in 1995. Recently, in August 2014, her single "Freedom" on Roland Bartha's Mjuzieek label has been on the Traxsource Top 100 and Traxsource Soulful House Top 10.

She is the Co-Owner/Operator of Black Israel Records and Rod Winston Digital Entertainment which was established in 2012 and put out a string of R&B and Soulful House tracks that have received notable acclaim around the globe.

She is a true Diva who combines the best of music, business, glamour and showmanship. Be sure to keep up with Barbara on Facebook, Twitter, and Instagram.

2021-11-25

2021-11-25

2021-06-17

2021-06-10

2021-03-29

2020-04-13

Higher
Danny Satori's Floating Chrysanthemums Remix

(6:19)
2020-04-13

2020-04-13

Higher
James Deron Remix

(6:43)
2020-04-13
2019-05-20