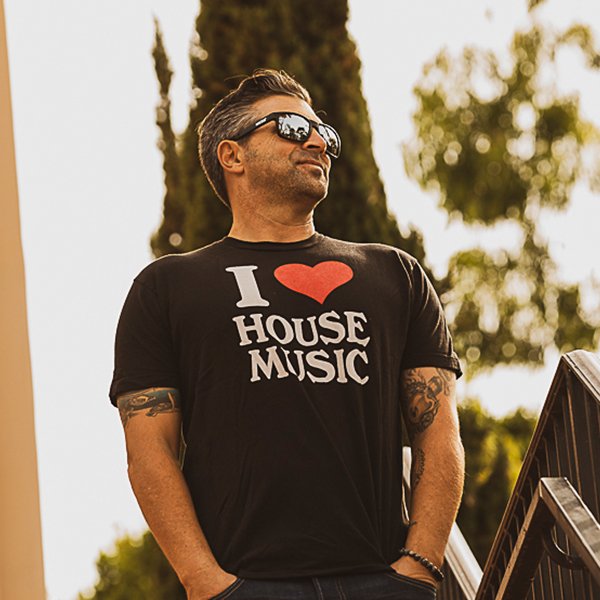 Artist
JOEL DEMARZO
As the founder of one of Los Angeles' most SOLID and forward thinking
underground labels, True House LA, Joel DeMarzo has created a culture of classic sounds with a happy twist. The man behind True House LA has more than two decades of top flight DJ experience and considers himself first and foremost a messenger of THE SOUND.
That sound has a foundation in the greatest HOUSE music of yesterday, today, and tomorrow. DeMarzo's arsenal of classics and hard to find records, creates memories for dance floors all over the world. While his taste for the eclectic track means the crowd is treated to a surprise or two at every performance.
Seeking to provide global audiences with unmatchable ENTERT AINMENT both on the dance floor and festival grounds all over the world, DeMarzo has played alongside and gained the respect of artists such as Paul Johnson, DJ Dan, Doc Martin, Mark Farina, Stacy Kidd, Doc Link, Demuir, Scott K., DJ Romain and J Paul Ghetto.
DeMarzo's production work is known to be both fresh and unique - thick with heavy bass lines soaked in a happy feel designed to get feet moving and bodies shakin'.
Influenced by everything from old school funk, disco, K Billy's Super Sounds of the 70's, the Marley Family, Derrick Carter and Inland Knights. DeMarzo has performed at Gem Festival, Amsterdam Dance Event, True House is a Feeling, Speaker Freaker, Back 2 Basics, House of Summer and other great events around the world, as he continues his mission to ensure music remains of central importance in our lives.

2020-11-16

2020-11-09

2020-11-02

2020-10-23
2020-05-08

2020-04-13
2020-03-09

2019-12-13

2019-09-30

2019-05-06