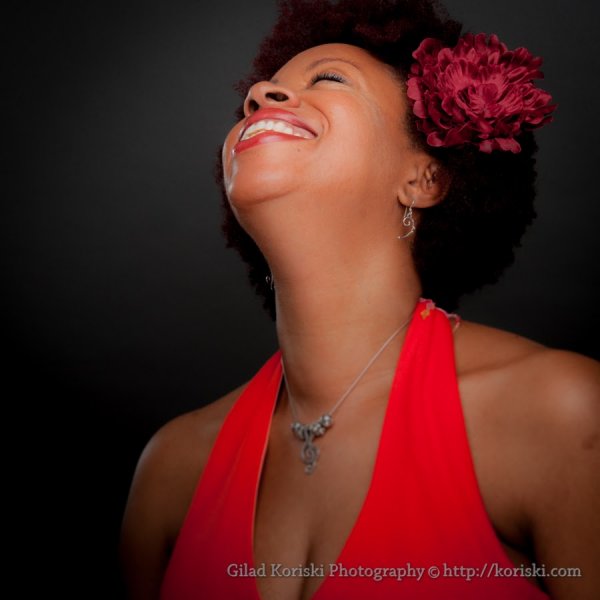 Artist
NICHELLE MONROE
Her music is a brand of "Gourmet Soul," a blend of unique musical ingredients and influences carefully brought together, given fire, garnished and presented with chunks of love.

She grew up listening to "straight-ahead" jazz, soul, funk, rock, reggae, blues, pop and classical.

A self described "Vocal Chameleon," her early influences inspired Nichelle to sing and perform in all the aforementioned styles and genres - including dance, hip-hop and opera.

Nichelle topped the charts with her very 1st venture within the realm of House music. "My Truth," a collaboration with veteran producers Evan Landes from Groove Junkies and Will 'Reelsoul' Rodriquez, garnered #1 status on Traxsource's Top 100 Soulful House chart.

She has also performed and/or recorded with Common, Mos Def, Talib Kweli, Guru, Macy Gray, Latin Jazz congero, Francisco Aguabella, Gary Shider (P-Funk All Stars);,Tre Hardeson (The Pharcyde), daKAH Hip Hop Orchestra, Myka 9 (Freestyle Fellowship), Soup (Jurassic 5), Adult Contemporary artist Vinx, Funk band, Weapon of Choice, Pop artist Annabella Lwin, and award-winning songwriter Larry John McNally.

At the end of the day it's all about "Love, Peace & Chocolate" with Nichelle, along with a healthy dose of humility and God given talent!
POS.
TRACK
ARTISTS
LABEL
GENRE
RELEASED

2020-05-11

2020-09-07

2018-10-05

2020-05-11

2019-06-03

2018-10-05

2019-07-19

2018-08-24

2019-07-19

2019-08-02