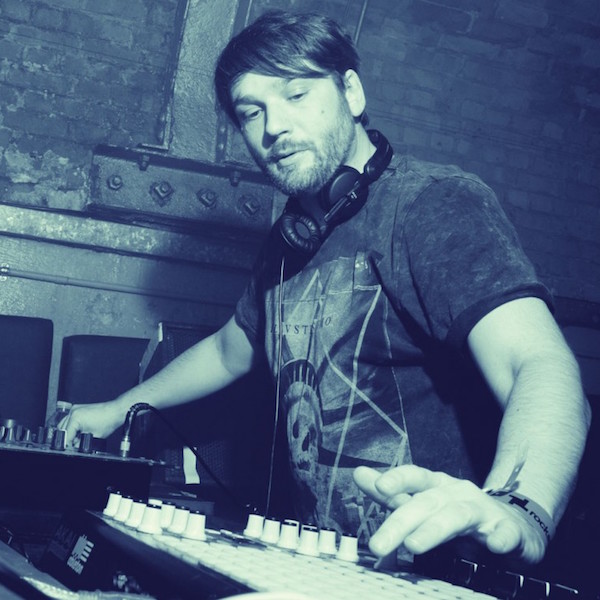 Artist
SAYTEK
UK artist Saytek (aka Joseph Keevill) has gathered some serious momentum over the last few years and has become one of the electronic music scene's most in-demand live acts. From shows in Ibiza at The Zoo Project, The Terrace of Space (including their closing party) and regular shows at fabric London to being fully embraced by Berlin's underground scene performing regularly at Tresor, Golden Gate, Salon - Zur wilder Renate, Chalet, Sisyphos, Kosmonaught, Ipse and more. Saytek has a relentless tour schedule with gigs at some of the best clubs and festivals in Canada, Croatia, France, The Czech Republic, Italy, Belgium, Poland, Spain, Netherlands, Finland to name but a few.

He has garnered acclaim the world over with his improvised live shows that see him using a myriad of kit. Saytek is master of musical technology with a unique energy and ear for melody and knows exactly how to make each piece of studio kit dance to his visionary ideas. He writes produces and performs everything live, using Elektron Analog 4 & Analog Rtym, Ableton, Korg: Monotron Delay Kaos Pad & Volca: Bass, Sample, Keys. Novation Impulse 25, Native Instruments Maschine + lots more.

Saytek's music output is prolific and includes EPs and live albums on his own Cubism label, along with 12" and digital releases on labels such as Liebe*Detail, Soma, Bedrock, My Favorite Robot Records, Wiggle, Monique Musique, fabric (London Club), Golden Gate Club Records, My Favourite Freaks, KMS and many more. His work has graced the playlist of the dj elite including Carl Cox, Laurent Garnier, Steve Lawler and Marcell Detman, among many. Saytek was nominated for Best Live Act by DJ Mag for their 2013 Awards; while Mixmag awarded Album Of The Month the same year.
POS.
TRACK
ARTISTS
LABEL
GENRE
RELEASED

2023-01-27

2023-05-19

2022-05-20

2021-12-17

2021-10-22

2023-07-07

2023-07-24

2023-05-19

2023-01-06

2022-10-18