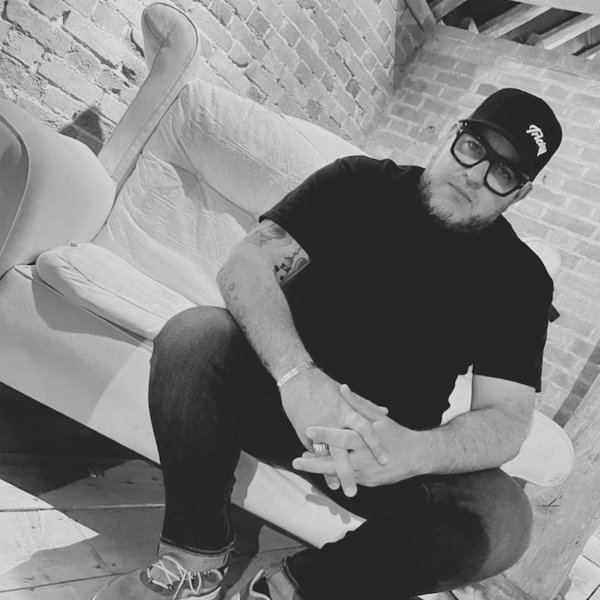 Artist
FINEST WEAR
CENZO SCOGLIO aka FINEST WEAR Has a Deep House History going back quite a few years now and has found homes for his sound on various labels such as Nordic Trax, Colour & Pitch, Large Music, Plastic City, Loud East, Apparel Music plus many more.

As a Dj It all started way back in the early 90s pushing his way onto the free party scene mainly in the Oxfordshire area. Then naturally things changed and He eventually moved into the club circuit playing across London and Oxford at all the main venues plus having guest appearances across Europe.

For the production side of things it started back in 2008 where he went under the name MrCenzo and he had his first release signed to Richard Earnshaw's Guess Records which had great support worldwide. He then had various releases on other labels such as Sebastian Davidson's Nightbird Music, Plastic City, Artizan Music, Loud East Records plus many more.

He also had a short stint under the alias 'MidiDropMusic' Who He worked along side Matt Masters from Freerange fame, Where they both had a few top 10 hits.

Overtime though his sound developed more into the Deeper vibe as thats where his heart was and gradually found his signature sound and thus changing his production name to FINEST WEAR.

His releases have gained support from various artist's all over the globe such as Laurent Garnier, Mark Farina, Nick Holder, Nick V, Luke McKeehan, Jimpster, Todd Edwards, Simbad, Jody Wisternoff, Joyce Muniz, Just to name a few.

On a global scale the FINEST WEAR sound has found it's way all over the world where the versatile Deep House Sound is palatable for just about anyone and any mood.
POS.
TRACK
ARTISTS
LABEL
GENRE
RELEASED

2023-04-14

2023-03-16

2023-04-14

2023-04-14

2023-03-16

2023-03-16

2022-03-25

2023-10-01

2023-06-16

2023-03-17