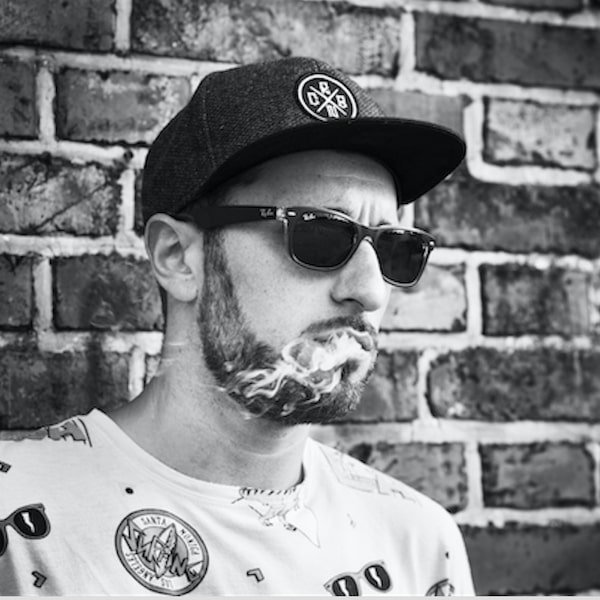 Artist
RIO SOLDIERMAN
Valerio Soldà aka Rio Soldierman . Electronic music producer and DJ based in Pordenone , Italy.
Since the early ages of his life he has been between audio speakers and sound waves.
His musical flavour has been strongly influenced by the hip hop and R n'B music of the early '90s, mainly because of his older sister being a true fan of the old school funky kick and snare beats.
Like all the teenagers Valerio had a dream: becoming a turntabilist.
The hip hop culture was rising from the strictly underground world to the surface-mass-media world during the end of the '90s and the first years of the 2000 and that's when everything started. All he wanted was being able to make fat funky beats (like DJ Premier for example) and scratch and beat juggle on them.
In 2004 Valerio bought his first pair of 1200's and evolved from music lover to rookie turntabilist. Together with the turntable manipulation he had the chance to get in touch with the world of audio sampling.
From that moment Valerio spent most of his free time on the computer, learning how to compose music , starting from hip hop beats and later passing trough breakbeat, drum n'bass, downtempo, dub and trip-hop. Together with that he kept practicing his live techniques playing old school hip-hop and house in clubs, social centers , street culture events and private parties.
In that moment Valerio started to get in touch with the underground raving world. Before that moment in Valerio's mind , house music was nothing but dance music based on a 4/4 kick drum . It didn't take too long before he realized there was an underground movement that was based on quality underground house music. That Chicago, Deep, Jacking house was like no other music ever listened before. All of them music styles contained those loved elements of funky/hip-hop/disco/jazz/blues/soul music that were the base of Valerio'smusical taste.
Nowadays you can find Rio Soldierman behind the decks in the underground party scene of Pordenone, but you would definitely spot him quicker if you search though the hottest Jacking , Deep House, Funky releases of the moment.
Rio Soldierman has released his music under Funk Mansion Records, Clean House Records ,Flatpack Traxx, Doin'Work Records, Nite Grooves and he's continuously working on other hot releases, so make sure you check them out in the future!

2023-03-31

2023-02-22
2023-02-10

2023-02-03

2023-01-27

2023-01-20

2023-01-20

2023-01-06

2022-12-23