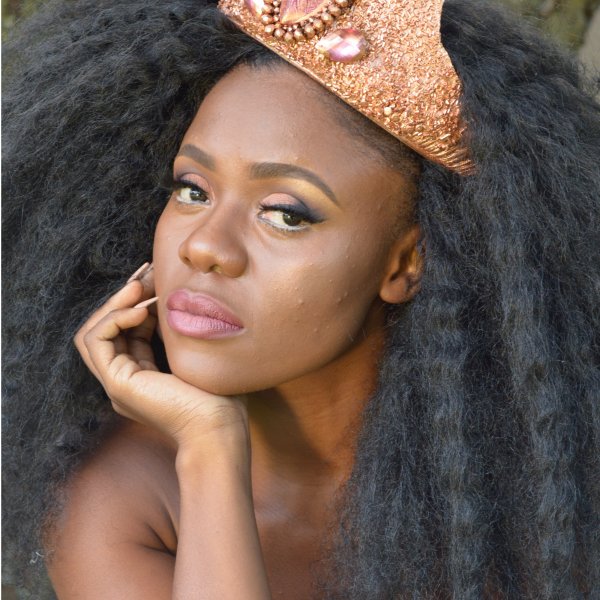 Artist
AYANDA JIYA
AYANDA JIYA is an amazing singer and songwriter from the North West Province. She was born in Klerksdorp in 1987. She is influenced by a lot of genres she grew up listening to. Mostly Gospel, Jazz, Neo Soul and RnB. With a family who supported her talent, she was nurtured in the comfort of her home to become a musician and an exceptional songwriter.

2010 she worked under Tinisimdotcom and in 2014 she released her first EP entitiled "Very Intimate Converstations" (V.I.C) and launched it at the state theatre. Due to her exceptional song writing skills and unique vocal abilities, Ayanda was nominated for "Best RnB Single" at the Metro FM Awards in 2015 for her hit song "Go Go Girl".

Now Ayanda is indepedent and is recognised internationally. The year 2016 she was granted to perform in Sri Lanka performing in their capital city Colombo at their annual Jazz Festival. Ayanda has worked with a number of artists in the country and Internationaly. The likes of, Zano, Ginger Trill, Lady Zamar, Stogie T, SirLSG, A-Reece, Ralf Gum, Ziyon and many more.

Ayanda Jiya released her second EP "To Whom It May Concern" on the 8th of June 2017, which hit number 1 on first week of release on both iTunes and Google Play.

Her first single "Im Doing Fine" and second single "Outta Control" are on rotation on all national radio stations.
Ayanda finally released her highly anticipated debut album, titled 'AYANDASTAND' on the 8th of August 2019, which debuted at number 1 on iTunes and Google Play. She teamed up with A-Reece for her first single "Falling For You" that dropped on the 14th of February 2019. Guest features on AYANDASTAND include Stogie T, Ziyon and Naomi Parchment (USA).
Ayanda Jiya's effortless vocal performance confirms that she is an outstanding talent deserving of further recognition.
POS.
TRACK
ARTISTS
LABEL
GENRE
RELEASED

2023-06-23

2023-06-23

2022-03-11

2023-06-23

2018-09-14
2017-02-17

2023-10-20
2017-02-17
2020-03-16

2019-03-01