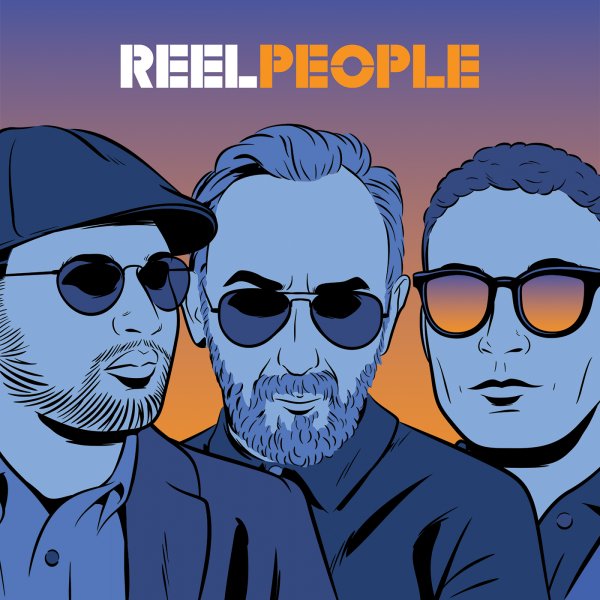 Artist
REEL PEOPLE
On 20th November 2020, Reel People roll back into town with their first original material in over a decade. The Dancing On The Moon EP, produced by core members Oli Lazarus, Mike Patto and Toni Economides, will lead out a brand new album, Love2, later this year. Weaving contemporary R&B vibes into the collective's classic, groove-fired flow, the album promises a powerful evolution of the Reel People sound.

EP opener I Never Knew is pure pomp, pace and purpose – fizzing bars courtesy of Arrested Development's Speech riding an irresistible cosmic groove in fine style and expressing perfectly the out-and-out euphoria of love. If I Was Your Man, fronted by Michael Champion, bounces standout R&B vocals over some seriously swaggering piano stomp and soul personality, whilst Atlanta songstress Chantae Cann applies subtle, silky finesse to Dance In Her Eyes. Here, Cann's dreamy vocals segue into moody synth-funk topped by Philly rapper Dayne Jordan's dextrous rhymes, adding further intensity to this time-honoured tale of fleeting dancefloor love. Save A Lil Love rounds the package off, New Jersey stalwart Eric Roberson as engaging as ever over a zinging future-soul fusion of spacy synths and pulsing b-line.

Dancing On The Moon EP tells us that the collective are totally back. New songs, new vibes, but the same soulful soothe, groove and sparkle. Upcoming album Love2 promises to build on this, with further guest turns from Raheem DeVaughn, Paula, Muhsinah and Darlene McCoy. Stay tuned for more Reel People music soon.

2023-08-18

2023-08-18

2023-08-11

2023-08-11

2023-08-11

2023-07-14

2023-07-14

Deja Vu
Blue Lab Beats Remix

(3:42)
2023-05-26

Deja Vu
Blue Lab Beats Instrumental Remix

(3:41)
2023-05-26

2023-04-28