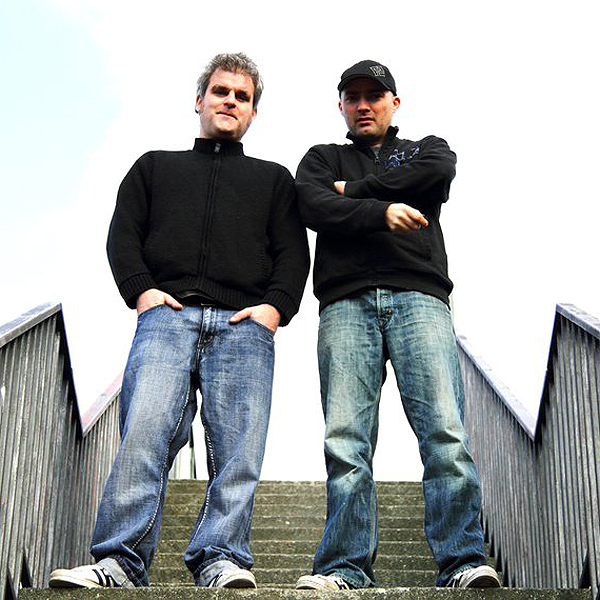 Artist
INLAND KNIGHTS
Inland Knights AKA Andy Riley and Laurence Ritchie. Dj's, Producers and label owners of Drop Music, Borrowed and Raise Recordings.

Ritchie and Riley hail from Nottingham UK, a city with a rich musical legacy, particularly for House Music.They met in '93 and cut their teeth Dj'ing for Smokescreen, the renegade sound system from which they drew their early inspiration. Smokescreen consisted of dj's, lighting people, sound people, a truck, a P.A, a generator and general helpers. Old warehouses, woodland, fields, quarries and houses were utilized with the sole intention of having a good time.... for free! By the mid 90's smokescreen could guarantee a crowd of hundreds in attendance at their parties, and their club nights became local institutions that ran for years with packed dancefloors, and still do to this day!

By '98 Laurence and Andy had made the inevitable step into production and the same year the Drop Music label was born with the release of 'Inland Knights vol 1'. As Inland Knights Riley and Ritchie undertook a busy recording schedule to write tracks for Drop (almost all of the early output was entirely Inland knights, despite many monikers). Drop Music has gone on to become one of the most highly regarded house labels in recent years(with 67 plus releases to date), and Inland Knights have gone on to become one of the most respected production outfits in the house world, regularly taking on remix and Ep duties for fellow labels and producers. Highlights include the acclaimed 'Mohammed Ali' remix for Faithless on Cheeky Records, CD compilations and remixes for NRK and Om Records, three Ep's on 2020 Vision, Inland Knights first full length album entitled 'Creative Spaces', and more recently, Inland Knights album to mark 10 years of Drop Music entitled 'Dust till Dawn', not to mention countless Ep's on other labels over the years.

Currently, as well as remix, production and Label commitments, the pair maintain a busy international Dj'ing schedule, and can be found most weekends playing somewhere in the UK or Europe, as well as regular visits to the U.S, Australia, New Zealand and South Africa. Laurence and Andy also record under the alias's Larry Fives and Toka Project respectively.

2023-06-30

2022-09-16

2022-09-16

2022-09-16

2022-08-05

2022-03-04

2021-11-18

2020-12-11

2020-10-05

2020-03-02