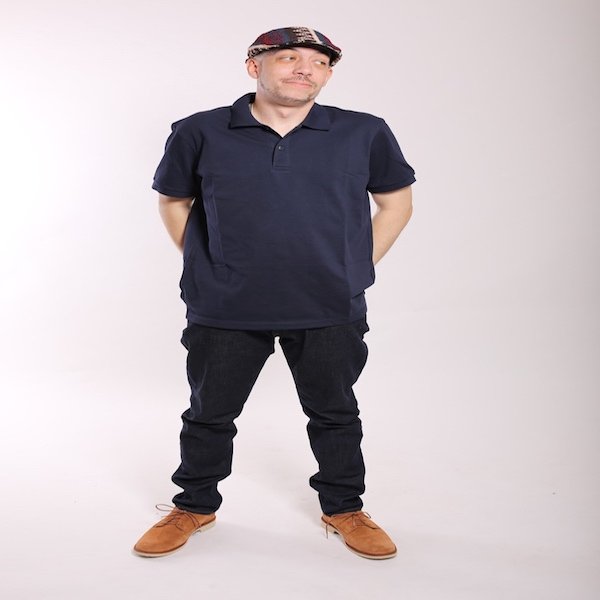 Artist
DJ PALEFACE
I started my professional career within the music industry in 1998 as a production/library music composer and also part of a garage collective known as 'Madd Flexx'. By '99 my compositions had placements on platforms such as ITV Nightscreen, WWF and the collective's releases were charting on Dream Team's Radio 1 garage chart. Jay da Flex who was part of Madd Flex introduced me to Smokey who ran Taste F.M and rotated his Friday night 8-10 slot with me.
By 2000 Madd Flexx disbanded and all parties went on to do other things, Jay started of Ghost with El-B, Eamon and Trevor went to S.A.E.L uni and I joined Stone Cold crew (which later to become Stone Cold GX). Within the Stone Cold Era I probably played on every pirate station in London and started to release tracks and remix under my own name.
Stone Cold also disbanded around '03, by which time I had just started to work at Transition Mastering as the assistant mastering engineer to Jason Goz. Throughout this time I studied the sonics side of music which really helped my productions as my background was music based as opposed to sonics based.
I left Transition in '04 and decided to concentrate fully on my own productions as I felt I wasn't active enough. I rented a studio room at Creekside from DJ Sticky and started to go to the studio everyday and treated my productions as if it was Transition. I also moved to Deptford to be closer to the studio. This led to probably the most productive time in my life even though 90% of the stuff still remains exclusive to my iTunes library. It was also the most socially active time I can remember, I was releasing mix C.Ds of other genres of music that wasn't Garage/Bassline/House and even took part in the Jump Off Producer battle which I lost on the 6th week (it was a very unfair loss to be honest with you), nobody likes defeat!!
Around '05 '06 after a couple of bad episodes in Deptford, I packed up my stuff, moved and setup my studio on Green Street in Forest Gate. Whilst visiting family in Wakefield I visited a friend Richard Jones in Leeds who convinced me to start up my own label and release my own tracks as he demonstrated that my songs were working up north. I went back to East Ldn and started up my record label 'Northern Line Records' and went back on radio with my friend D da Mixkid, but it wasn't regular radio but a very small internet station called Basscutz ran out of Nottingham by a guy named Bandit.
In December 06 my son's mother kicked me out of the house over some sort of nonsense and I moved up to Huddersfield. Whilst living in Huddersfield I started to play out at most of the Bassline nights, the label was going very well for the time that I was releasing in and was charting in the 1xtra garage chart which was compiled by sales data from record shops around the whole of the U.K.
May '07 I moved back down to London and started up Crazy Cousinz with my younger cousin Flukes. I also met Kyla who I later went on to marry in this month to via DJ Undecided who was affiliated to Northern Line at the time. Continuing to release on Northern Line was the plan until I released 'Do You Mind' and my professional life became

more manager based to Kyla as opposed to promoting my own songs and label, this was the best thing to do!
Around '09 I left Crazy Cousinz as there were too many issues between me and a few others involved. Me and Kyla moved up to Huntingdon and I continued to act as manager whilst getting back on with releasing on the label.
In 2012 Me and Kyla got married, the following year Kyla fell pregnant and was unable to work as she was suffering with a condition that makes it impossible to do anything with and I lost my residency. I went back to college to get access to university and the plan was to become a teacher, I was still releasing music from myself and others, just by this stage music was looking like it was no longer dependable. After the 1st year of uni our landlord evicted us due to him wanting to sell the house and were effectively homeless with a 1 year old baby boy.