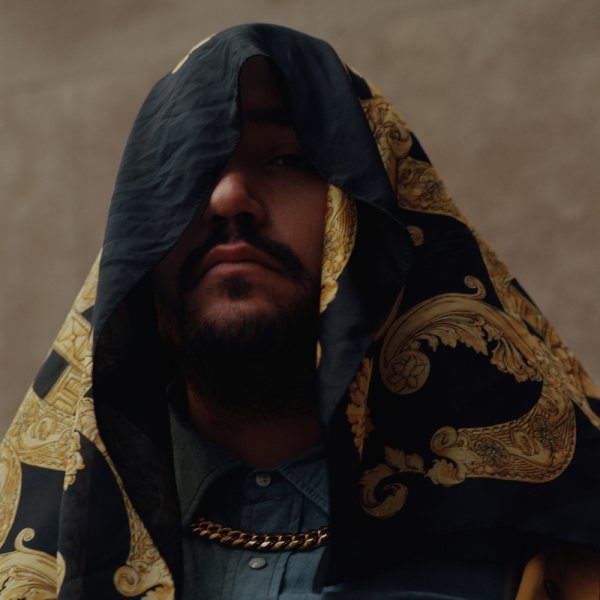 Artist
CONCLAVE
Conclave is a gathering, a coming together.

Conclave is con(with)clave, a unifying rhythm that holds the key to unlock dances ancient and contemporary.

Conclave is a live musical gathering of rotating musicians headed by multi-instrumentalist Cesar Toribio, in which alchemy is evident in the ebb and flow of its compositions, seductive juxtapositions of the delicate and powerful inextricably woven around the living, breathing rhythm.

The chemistry of this happening has origins that run more than a decade deep, dating to days at Berklee College of Music, where the Dominican percussionist from Tampa came in contact with some of the contributors that would spark the fire that became Conclave. There is a special yet common, unspoken communication in every conclave, a simpatico feel for the groove that can't be faked and is stoked by a mutual, primal understanding of rhythm and pocket.

This concept was born from a lifetime love of Afro-Latin music in its multitudes of diasporic manifestations, and, for Toribio, an adolescence in the church, where his sister (who also contributes to the project) was a featured vocalist and he played drums. Even today, a crucial aspect of Conclave's sound derives from a mystical and almost supernatural connection on a higher spiritual level that comes when performers are able to break free from rationality and quotidian concerns and tap into deep, in-the-zone vibes, primarily through improvisation. These impromptu creations, deeply informed by a reverence for the history and culture of Afro-Caribbean rhythms, unwind leisurely and at length. The tools at the group's disposal expand to include MPC, guitar, synthesizers and keys as well as Toribio's own main instrument drums. The group will let its freestyled explorations go where it wants, a conversation that can evolve in surprising ways. "I tend to generate songs by first improvising, then refining," says Toribio. He prefers to let mutual intuition determine the eventual structure of the songs and allow the gathering to be guided by the spirit that is present rather than one's ego. Perhaps Toribio will come up with a vocal melody, or an echo of an old classic will find its way into the hook. Nothing is forced, and the natural flow of Conclave's creative process is clear in their charismatic songs.

Though improvisation is key to the compositions, this is not vague, meandering music. Conclave gets to the point, specializing in sweaty, soulful invocations for the dancefloor, music to get down to, grooves that will make you shake that ass. A serendipitous summer working in Ibiza turned Toribio on to DJs and producers like Theo Parrish and Osunlade, practitioners of a soulful style of dance music that has far more in common with spiritual jazz and the church than it does with sanitized EDM. "I realized this was the kind of music I wanted to make," Toribio says, unapologetically ass-shaking but informed by a thorough background in Afro-Latin sounds. And it is this type of spiritual dance music that Conclave evokes, connecting the clave inherent in James Brown, Juan Luis Guerra and Joshua Redman and synthesizing it all into a thoroughly modern, irresistibly danceable dimension.

Conclave are set to release their full-length debut Spring 2021 on Love Injection Records. A previous 12-inch single, a fiery cover of the soul classic "Sunny," was released in early 2020, with follow-up singles "There's Enough" and "Perdón" following. Conclave will be touring and bringing their dynamic live show to dancefloors around the world.



2022-12-28

2022-12-28

2022-12-28

2022-12-28

2022-04-13

2022-03-22

2022-03-10

2022-03-09

2021-12-15

2021-12-15