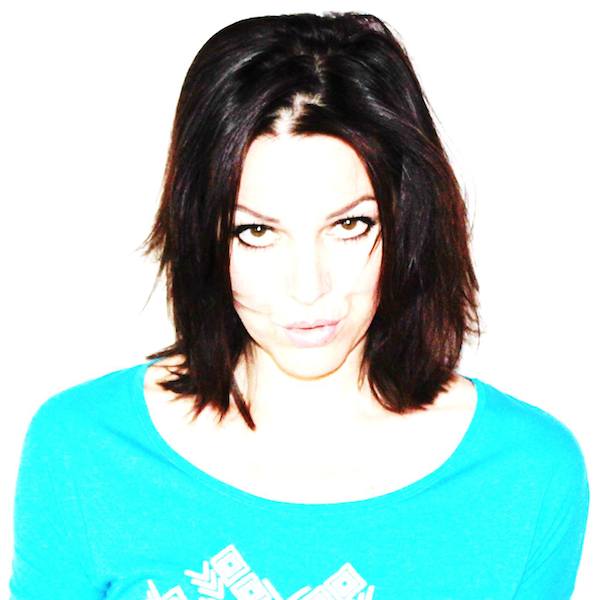 Artist
NADJA LIND
When it comes to describing Nadja Lind, a dispassionate third person box ticking exercise doesn't really cut it. Sure, she has the credentials: a DJing career that kicked off on New Years Eve 2003 and has spawned a typically globetrotting calendar (b2b with Terry Francis at Fabric London, b2b with Silicone Soul@ Time Club Manila, Tresor Berlin...), a production career that has seen several works as either a solo artist or with Klartraum production buddy Helmut Ebritsch, and the dizzying heights of being co-owner of the Lucidflow imprint, a record label which has seriously started to rack up quality releases and remixes, seeing the likes of John Digweed and Hernan Cattaneo pluck from the catalogue, a seal of quality like no other. Tick, tick, tick... the facts are all there.

What this doesn't get across is the sheer warmth of personality that Nadja brings to your world once invited in. As barmy as a bag of cats, you can guarantee that there is one person at the gig that will be jumping harder than all the rest, and that is the lady in charge of the buttons herself. It's true; I've seen it at fabric London. Beaming smiles and effervescent personality, this shines through in her music: the serious tropes of Dub Techno and Deep Tech House are drawn upon and spun through a web of energy, a jolt from the defibrillators to the weary heart of the House music scene.

Her ceaseless energy is now spreading through into her performances; not content to just spin other people's tracks one after another, Klartraum have branched out into live performances featuring their own tracks and live jams. Also, since the start of 2012, Nadja's sets (barring her marathon 6 hour Audio Olympian excursions) are now populated purely with her own hand crafted distinctive sound, thanks to a back catalogue that is pretty much humungous. Venues such as the world renowned Fabric and infamous Kazantip festival have been treated to this unique vision.

Continents and countries such as Australia, India, Kenya, USA, Asia, Mexico have been treated to the Nadja touch. A cheeky partnership with those fans of Dark Rooms and Dubs, Silicone Soul, is blooming into some exclusive DJ mix and label collaboration parties. Plus the eternal draw of a bulging production catalogue that will continue to deliver a spectrum from Dub and Chill Out to the straight up Techno of her Luci-fer alias, working solo and with illustrious names such as Brendon Moeller, Saytek, Grunbox, Omar Salgado, G-Man (a.k.a. LFO), Lulu Rouge and Paul Loraine.

So there we have it; the past, present and future of Nadja Lind, all boxes ticked, facts present and correct.

2022-12-02

2022-11-25

2022-10-14

2022-09-16

2022-09-16

2022-09-16

2022-09-16

2022-09-16

Kahuna
Helmut Ebritsch Remix

(6:45)
2022-09-16
2022-09-16