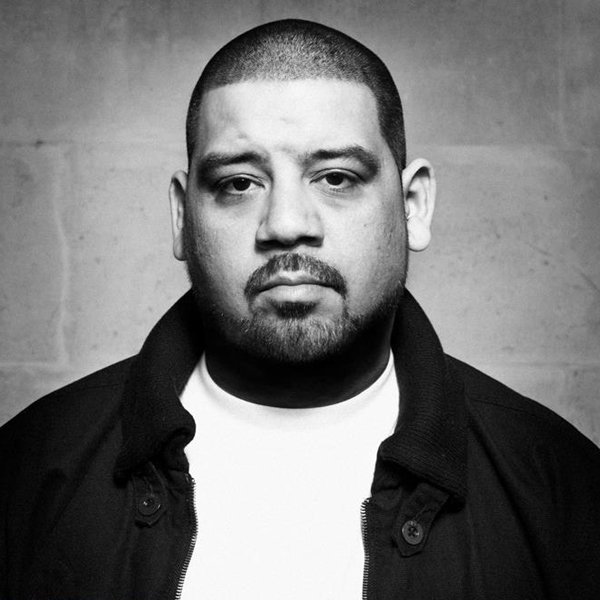 Artist
KENNY DOPE
Kenny "Dope" Gonzalez grew up in Brooklyn's Sunset Park. By the early eighties he was absorbing the hip hop beats that were being played at the local street parties, and in 1985 he started to work in a local record store, WNR Music Center. Along with his partner, Mike Delgado, Gonzalez organized a series of neighborhood parties under the Masters at Work alias, and these were regularly attended by Brooklyn hero Todd Terry, who eventually borrowed the MAW name for two releases "Alright, Alright" and "Dum Dum Cry". Terry returned the favour when he lent Gonzalez a drum machine, and in 1989 the resourceful rhythm addict recorded a series of Powerhouse beat tracks for Frank Mendez's cutting edge Nu Groove label.

Gonzalez's Nu Groove work culminated with "Salsa House", which received heavy rotation from Heartthrob DJ "Little" Louie Vega. The duo immediately began a prol'fic relationship with Gonzalez laying down the beats for four tracks on Vega's album with Marc Anthony, and the new boy established himself as one of New York's most original rhythm generators when he concocted the swinging syncopated beat for Saint Etienne's "Only Love Can Break Your Heart". "I used four or five different kick drums in different frequencies to get what I wanted," says Gonzalez. "It took people two or three years to figure out those beats, by which time I had moved somewhere else."

Gonzalez has spent the last ten years stretching beats to their conceptual breaking point, producing the murky hip hop of "Blood Vibes", the jazz-influenced rhythms of "The Nervous Track", the stacked percussion of "Love & Happiness" and the slamming sounds of "Close to You". At the same time, the Brooklyn remixer-producer has pursued an independent recording career that has included the pounding house of the Untouchables on Strictly Rhythm as well as a wide range of hip-hop projects.

Gonzalez's breakthrough as a solo artist came with the recording of the breathtaking Bucketheads album in 1995. "One night I was driving from Manhattan to Brooklyn with Johnny "D" and we were listening to all those terrible records. I said "Fuck that! I'm going to make me some music!" Gonzalez went home and, pulled out a series of classics and produced "a whole album in three days." A track called "The Bomb! (These Sounds Fall Into My Mind)" was the standout track, fulfilling Kenny's ambition to make "something raw, something that was fun." With its driving drums, screeching sound effects and extended sample from Chicago's "Street Player", the song was an instant sensation on the underground and before long Gonzalez was gate-crashing the European pop charts with his first major hit "That was a big turning point" acknowledges Kenny.

Following the success of the Bucketheads album, Gonzalez took a break from his solo career, focusing on his collaborative work with Vega. The Nuyorican Soul album marked a particularly important moment, and had Kenny Dope's unerringly creative imprint written all over it. Gonzalez was behind every aspect of the album's creation, and tracks such as "Nautilus" were handpicked by the man himself. He also laid down the foundation of all the beats for the album, and then worked alongside drummer Vidal Davis in the studio. "He came from Jazzy Jeff's camp," says Kenny. "We just clicked." The albums release marked the MAW man's transition into one of America's most important contemporary producers.

With the MAW-Nuyorican Soul combination going from strength to strength Kenny is keen to revive his solo career. Having contributed ten of his favorite tracks to a recent "Stop and Listen" BBE compilation, Gonzalez is about to relaunch his Dope Wax label. The first release is titled "The Illout" and the second runs under the name "Brazilica"

2023-09-22

2023-09-22

2023-09-22

2023-09-22

2023-09-22
2023-09-14
2023-09-01
2023-08-30

2023-08-25

2023-08-25