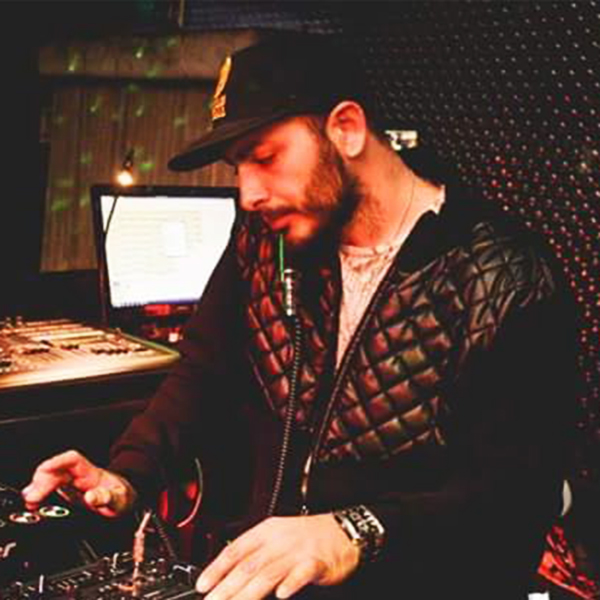 Artist
NIKO M
Niko Mozzillo, whose pseudonym is NIKO M, was born on February 12th, 1984 in Aversa (Caserta, Italy). His parents allowed him to study but Nicola, since he was a teenager, already felt the visceral passion he had for the music. In fact, when he was 12 he received the best gifts of his whole life: two record players, a mixer and the first vinyl record. Gradually he began to cultivate his passion carefully, together with his close friends.
Over years, he trained professionally and he specialized in specific genres, such as: Deep and Soulful music. He started to play as DJ set in the most popular clubs in the area of Naples and Caserta, opening also many parties. Recently Niko has to do with some producers of Naples and he has collaborated on other projects, including his first production "I can't get no sleep" with Dj DaSoul and the singer Mary R.
He has worked in many clubs including the Remake, Bloom, NoName, Sunahama, Q-Club, PhiClub, Oh Oui Club, Follja, Studio1 and others. He played often as supporter for relevant artists including Barbara Tucker, Josh Milan, Tony Humphries, Lil Louis, Kenny Carpenter, thanks to the support of the great percussionist and friend Lino Perrotta.
Niko M is determined in pursuing his passion for music, aiming higher. One of his favourite quote is: "I give music to the peole who love me, because music is eternal. It will sound even when I'll be died".

2022-03-03

2021-11-19

2021-11-19

2021-11-19

Moments
Alternative Instrumental

(6:00)
2021-11-19

2021-09-28

2021-07-02

2021-07-02

2021-07-02

2021-07-02