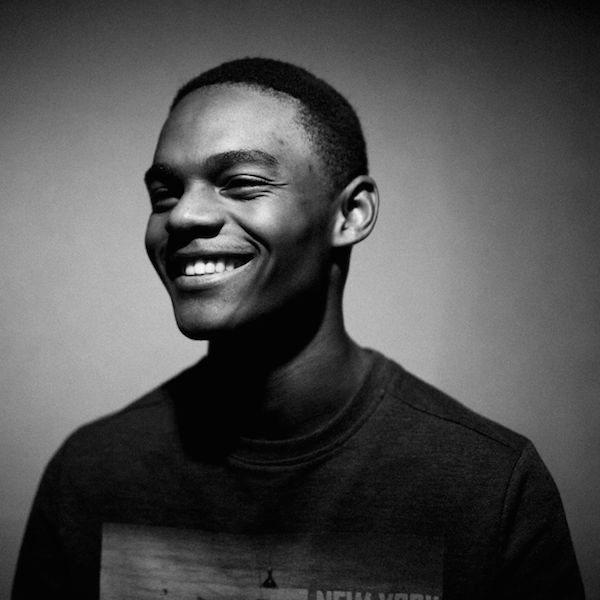 Artist
KING BRUCE
South Africa's King Bruce the 21 year old DJ/producer from Durban behind these intensely moving tracks is the future of OUR music. With only 2 years of experience and one of the few students chosen by the Red Bull Music Academy his immense talent can be felt in each beat. King Bruce has been profoundly influenced by today's great hit makers , adding to that his pure energy and connection to deep soulful house music Louie Vega and Vega Records knew MY FIRST WALK EP was the only way to start.

"When I was touring in Japan, I was in Tokyo and Carl Craig invited me to the RBMA Studios, I asked him if I could record a musician from Japan (Hajime Yoshisawa) on one of my new album tracks. He invited me into the studio and when I was recording he asked me if he could bring in a few of the Red Bull Music Academy students and King Bruce was one of the students who came in for a few minutes to meet me.

King Bruce later told Louie "when Mr Carl Craig called me to meet someone I never in my wildest dreams thought it was going to be YOU!
When I walked in seeing you so passionate about music, I knew I wanted to do this for the rest of my life. Carl Craig told me to let that be my motivation and it definitely motivated me, Thank you".

Louie remembers how excited and ambitious King Bruce was, "at the Red Bull Music Academy's studio in Tokyo, Bruce gave me his contact info and said he wanted to send me some music. A few weeks later, I checked for him and found him on facebook, he sent music and the rest was history". Louie signed a few of the tracks which have now become KING BRUCE "My First Walk" EP.

Louie also said,"The response speaks for itself, every time I've played a track from this EP the dance floor erupts and djs start looking over my shoulder to read the IDs. Johannesburg, Italy, London, it didn't matter where I was, the crowd just went wild!" says Louie Vega when we asked him about this new music. King Bruce feels the music and gets at the heart of it, if he's making flawless music, after just 2 years on the scene we can't wait to hear what he will come up with next!, the first walk for an upcoming artist who will keep OUR music moving forward and our dancers getting open for years to come!

2022-09-16

2022-09-16

2022-09-16

2022-09-16

2022-06-03

2022-06-03

2022-06-03

2021-08-27

2021-08-27

2021-02-26