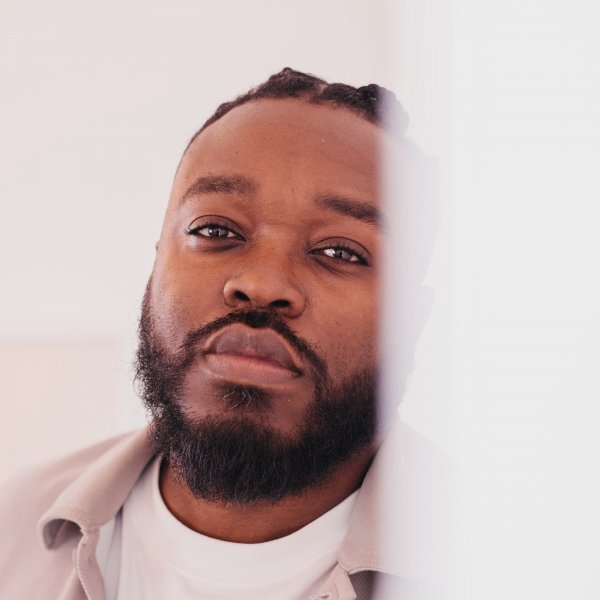 Artist
SEF KOMBO
"Representing The Sound That Touches Your Soul"

DJ and Producer, Sef Kombo has always been a man of genuine passion, a passion to let the globe know what the African House sounds mean to him. Over the last 13 years he has been so immersed in the scene, the rhythm, the culture and the deeper roots behind the music, using the dancefloor to take you on a journey and experience the true beauty of the sound.

Growing up in Brixton, Sef's musical tastes were a blend of the area's Caribbean roots, his mother's love for ballads from the likes of Celine Dion, Anita Baker and Mariah Carey to the smooth sounds of Kenny G, ultimately giving him a love and respect for soul and meaningful lyrics. His first experience of DJ'ing began experimenting on his friend's decks, he then picked up the hobby years later at university where he would play selector at house parties and share slow jam mixes on the infamous Noughties platform, Myspace.

Since then, Sef's presence within the scene has only grown, with festival appearances at Sundown and Strawberries & Creem, a much-loved energising set for Boiler Room and Mixmag cover alongside friend and fellow Afro-house trailblazer Kitty Amor. From holding residencies for BBC Radio 1xtra, playing alongside the likes of Black Coffee, Themba and Diplo to having a presence on international stages at Defected Croatia and Rokslide Festival – a contrast to his previous nine-to-five life working for TFL.

"There was a point I actually felt lost within the music industry and considered giving it up and going in a totally different direction. It was when I received a DM from a BBC Producer to cover a show that changed things. It was like I'd caught the bug for music all over again and I never looked back.
I'm excited to continue uniting the electronic music space in Africa - connecting the dots and unearthing the amazing talents to the world. 'If you want to go far, go together'".

2009 saw Kombo create his highly popular brand Til Two – now ten years strong the party series has established a firm foothold in London and surrounding areas as the place to absorb the best and most forward-thinking electronic music from Africa. Fast forward to 2021, Kombo now heads up A&R for Sondela Recordings, part of Defected Records. Since its launch earlier this year, Sondela has swiftly become one of the capital's leading Afro house outputs, championing emerging artists as well as established names known for dominating the scene. Beyond Sondela's aims of curating live events and exposing the genre to new audiences, all proceeds from the imprint go to South African organisation Bridges For Music, a non-profit using music as a catalyst for positive change.

With more to come, the trust and respect gained over the years have been truly earned by those who have had the opportunity to hear him.
There are no available tracks from this artist at this time.