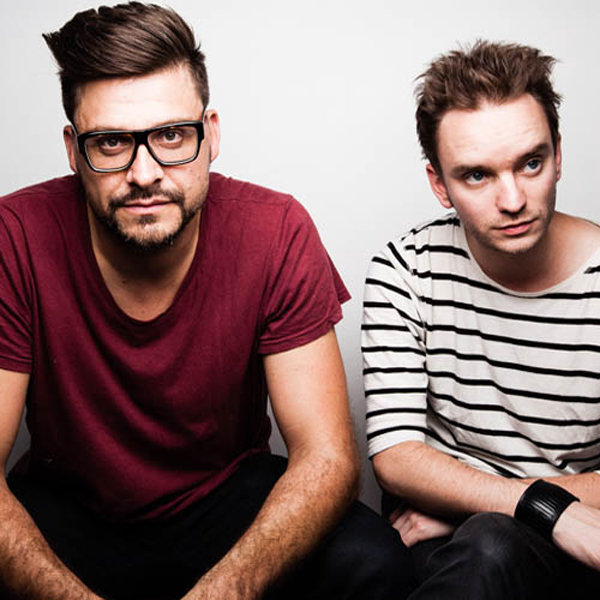 Artist
SHADES OF GRAY
In the summer of 2005 Czech national Michal Schwa landed in Australia with a bag full of vinyl, a string of DJ gigs and the promise of unchartered territory ahead. Soon after he met local producer Nick West; they discovered they shared a passion for electronic music and Michal offered Nick the opportunity to join him as a partner on his newly formed label Beef Records.

United by a love of producing and playing, and disillusionment with a music industry obsessed with genres, they soon began performing and working together in the studio under the Shades Of Gray moniker.

Michal and Nick quickly gained a reputation as one of the hottest acts on the Sydney underground scene by regularly rocking the floor at legendary Reckless Republic parties in Kings Cross. Schwa was resident DJ at Sydney's finest after-hours party Spice, where Shades debuted their unreleased tracks in the early days to rapturous response.

It wasn't long after that the boys were touring internationally, performing from Tokyo to Moscow and Paris to San Francisco. During their trips to Europe they would be based out of Schwa's Prague studio, which is where some of their biggest tunes were produced including the download chart dominating track 'Moog in the House'.

In the few short years since that first connection in 2005, Shades Of Gray have made a huge impact impact on the house music scene; Shur-i-Kan, Miguel Migs, Luna City Express, Miss Kittin, Jimpster, Pezzner, Laurent Garnier, Smash TV and The Timewriter are just the tip of an iceberg of fans. Their work, released on labels including Om Records, Dark Energy, Boxer, Tronicsole and Lost My Dog has also led them to have their work remixed by more of their supporters, including Ian Pooley, Milton Jackson, The Timewriter, Soul Minority, Boris Brejcha, Ramon Tapia, Alex Kenji, Norm De Plume and Jef K.

Their debut album and career pinnacle to date, 'Soul Machine', was critically acclaimed by the press, receiving glowing reviews in DJ Mag and DeBug, and coverage from Resident Advisor amongst others, while its tracks were licensed to several mainstream brand compilations (Clubstar, Defected, Om records). Furthermore UK based magazine Dj Mag included 'Soul Machine' in the 50 best albums of 2012.

2021-11-05

2021-11-05

2021-09-24

2021-01-15

2019-12-06

2019-12-06

2019-12-06

2019-12-06

2019-12-06

2019-12-06