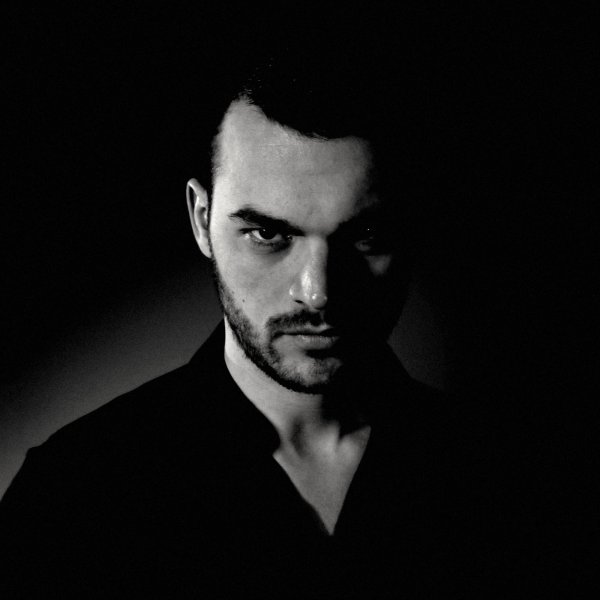 Artist
CHARLY DKN
Charly DKN has been present on stage for a decade, sailing between several waves of electronic music, sometimes close to a dark techno and dancefloor, or closer to an organic techno and electronic.
His universe is divided into three entities which he amuses to unite and to associate to immerse the listener in a musical reflection:

Music : Skillfully, he combines mesmerizing melodies and savage rhythms that allows to deeply explore oneself and stay in contact with the harshness of techno at the same time. He can't stop adjusting those different emotions created by the music to make the audience wonder about themselves. Inspired by everyday life sounds, he composes and creates by integrating his own sound samples. A musical and even spiritual journey corresponds to each of his projects. His tracks that transmit different feelings are often associated to symbols that emphasize the spiritual orientation of the artist.
​
Reflection : Each of his creations is associated with a philosophical thought that leads the audience to the meaning that Charly DKN assigns to his compositions. The audience is free to feel different emotions that evolve through the artist's storytelling.
Those different emotions are also experienced by the artist during the creation and the introspection. The skillful construction of his tracks should make everyone wonder about the "essential" after the total immersion in his world. Every composition offers a reflection on different topics because it is first and foremost based on the written text and the emotions that Charly DKN wants to share with his audience. Being generous, it is important to him to offer a complete and authentic work to those who will take the time to discover it.

Visual : Charly DKN shows an effort to work on the image, either in his video clip projects or during his live sessions. It is an extra tool to lead the audience to the musical reflection that Charly DKN offers. Through his scenic performances, he humbly tries to gather the spectators and bring them with him in the own world of each track.

2019-04-15