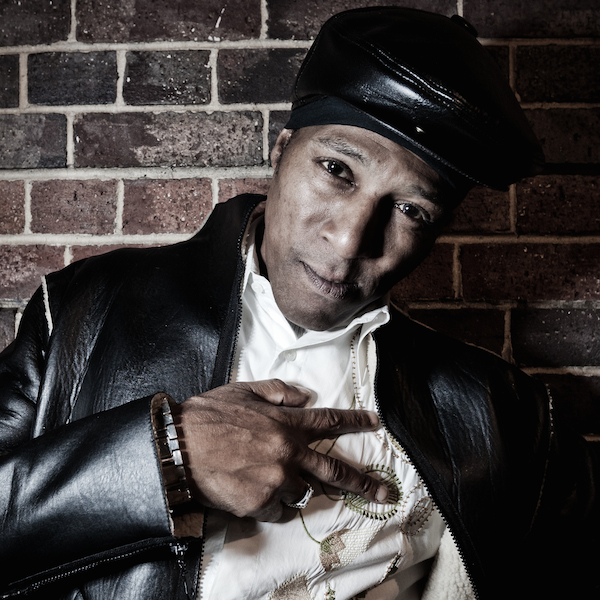 Artist
PAUL TROUBLE ANDERSON
PAUL TROUBLE ANDERSON
Born in East London.
He used to dance in the pre-mixing days, and still does in the box, he would hurdle over the decks, boogie down and jump back just in time to cue the next record.
Paul started of playing at the time of the Sound System days...

As well as a Dj he was a soundman. He followed Chicken, Scrap Iron and Fat Man Around those days. Paul had a sound from his uncle a reggae sound that was converted in to a soul sound. They called it Troublefunk and this is where he acquired his Stage name "Trouble".
Around this time He met George Power, one of the founders of Kiss FM, who asked him to be a warm up Dj at several venues. Who was best respected for his jazz funk at Crackers.Paul had a fresh funky sound and was playing at many clubs, to name a few, The Maize Club at Ronnie Scott's, Bumbles, Red Box etc, etc.

Trouble was Instrumental in the London music scene, and helped making clubs like Crackers, Spats, The Embassy, Global Village and Electric Ballroom Legendary.
1985 he was asked to join Kiss and found the prospect of promoting dance music on-air an exciting one. That is when he developed his creativity and skill. To his fans, Paul has an amazing ability to make you want to move, the way he makes the music come alive and his brilliant mixing skills.

Paul also found time for the Studio, and lent his remixing skills to Nomad's UK NO1 'Devotion', Junior Reid's Jamaica NO1 'One Blood' and remixed for Blaze, Pet Shop Boys, Soul11Soul, Thelma Houston, Byron Stingily and many more.

1990 Kiss went Legal and Paul took over the Saturday Prime spot 2100-2300, which continued as 'Troubles Original Mix Show for 8 years. Then there was several changes in the Stations music policies, and Paul reluctantly decided to leave.

He still delivered his sound to the fans through his night 'The Loft' at HQ, with weekly guests like Loleatta Holloway, Jean Carne, Jocelyn Brown, Masters at Work, Tony Humphries, Rosie Gaines, Michael Watford, Darryl Pandy and Barbara Tucker. 'The Loft was voted NO1 Midweek club for 3 years running, by magazines like Time Out, The Face and the Evening Standard. Paul had a dedicated following, who made Wednesdays at 'The Loft' a priority. Later HQ sadly closed down.In 2000 Paul released a live mix album "Troubles House" on R2 Records which features an inspired collection of soulful uplifting Favourites mixed with Troubles Flavour.

Now in his 40th year of djing, he is still going strong, still refusing to be labelled, and is maintaining that, a House is where you live and a Garage is where you park your car, underground is still a form of transportation.

Paul's projects at the moments include, setting up his own Record label 'Troubled Soul Records', Mixing his own album with his own songs, writing His Biography and Pauletry.

One of the attractions with Paul is his way of mixing classic gems with freshly cut acetates, and his passion for the music stands out bright and clear. As an Artist Paul has a restless soul and the dedication to carry on championing Dance music at present and in the future.
Not OldSchool AllSchool, Still Present! Troubgevity! Troubsolutely! Natroubley! Bless!
2019-12-13

2019-02-22

2019-02-01

2019-02-01

2019-02-01

2019-02-01
2017-10-06
2017-10-06
Greedy T
DJ Spen Psychoalphagreedysoul Mix

(7:04)
2017-10-06
2017-10-06