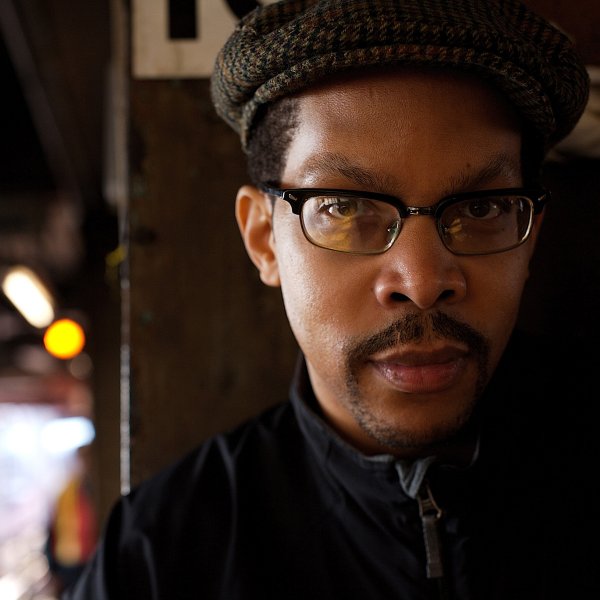 Artist
DJ AMIR
From an early age, Amir's ears were saturated with the sounds of jazz, gospel, soul, and disco coming from his parents' stereo. When he got old enough, Amir escaped into the world of hip -op. But instead of the clean break he had intended, he discovered his parents' music sampled in the music of his peers. Intrigued, Amir found himself tracing ties inside the music, soon tirelessly.

Amir has been a man on a mission ever since. He's braved strange and dangerous locations for the rarest wax, dealt with the shadiest characters and collectors, and had his knowledge called upon by some of the biggest names in hip-hop. It was kismet that Amir would meet fellow crate digger and kindred spirit Kon in 1996, and the two became fast friends and collaborators. Beginning with the esteemed underground On Track mix tape series, Kon & Amir have released ten compilations, including four volumes of Off Track, the follow-up to the On Track series. Shady Records, Pete Rock, Diamond D, and Capitol Records (to name a few) have called upon Kon & Amir's expertise. And Amir's own client list has included Dilla, Madlib, Big L, Common, Dilated Peoples, Mandrill, The Mizell Brothers, Lyman Woodard and Dennis Coffey.

It was also during the 90s that Amir began working at labels. Starting out in an entry-level position at Fat Beats, Amir quickly rose through the ranks to become VP of Sales. Since then, Amir has worked as an A&R for Rapster/!K7 Records, Sales Manager for ABB Records, and Label Manager of Wax Poetics Records. Recently, he produced and curated the Strata Records exhibit for the Scion IQ Museum, and is coordinating the reissue of the two ultra-rare Newban albums on BBE, a project he brought to the label. And he is starting his own label, 180 Proof.

As half of Kon & Amir, and on his own, Amir has toured the world, building an underground following into a worldwide network of fanatical fans. In a world where anybody with a laptop, or even an iPod, fancies themselves a DJ, Amir is here to keep the true tradition of the DJ alive.

2022-04-22

2022-03-25

2022-03-25

Lost My Love
DJ Amir & Re.decay Jazz Re.Imagined Remix

(5:44)
2021-12-28

Street Rap
DJ Amir & Re.decay Jazz Re.Constructed Remix

(5:07)
2021-12-28

Street Rap
DJ Amir & Re.decay Jazz Re.Constructed Remix

(5:07)
2021-12-03

Lost My Love
DJ Amir & Re.decay Jazz Re.Imagined Remix

(5:44)
2021-03-05