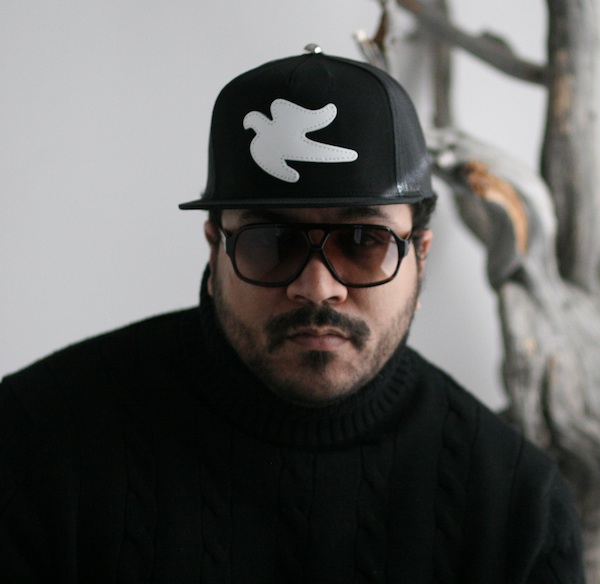 Artist
MATEO SENOLIA
Mateo Senolia, the producer behind Trinidad-Senolia (Yoruba Records) (pseudonym for novelist/screenwriter, Marcus J. Guillory), is a multi-disciplined artist whose music and writings reflect his storied life and passions. Attending a black public high school in Houston, Texas, Senolia joined the school marching band as a snare drummer and soon taught himself saxophone, trumpet and guitar. While attending University of Pennsylvania, he began performing as a percussionist in the Philadelphia area in venues such as the Painted Bride Art Museum, Bacchi's, to name a few. Later, he attended grad school at Tulane University in New Orleans where he'd spend the next three years studying, performing and recording with world renown percussionist, Bill Summers of The Head Hunters and Los Calientes fame and soon started a Latin jazz fusion band, Taino, which received great praise in the New Orleans area. He's worked with George Clinton, George Howard, Bellita y Jazztumbata, Iroko, N'Dea Davenport, Cyrille Neville, Zydeco Joe Mouton, the Meters, Chief Bey, Richard Marquez, and others.

After grad school, Senolia moved to Los Angeles where he currently writes for film and television, as well as, long form prose (he has a multi-book deal with Atria/Simon & Schuster) and produces t.v. shows and documentaries. At this time, Senolia began concentrating his musical endeavors in EDM music production, particularly the deep soul house he was first exposed to in Philadelphia in the early 90's. Ultimately he was able to combine his two passions, music and writing, into a collaboration with Garth Trinidad (KCRW) as Trinidad-Senolia to create a genre called "Lit House," resulting in the debut EP release of "Postcards from Strangers" on house legend Osunlade's Yoruba Records. Besides producing Trinidad-Senolia, Senolia has done remixes for Body Language, Kelis, Gabrielle Poso, Electric Wire Hustle and Little Dragon.

Senolia's music endeavors focus on reinterpretation of older modes of music with current taste, combining provocative prose literature as spoken word accompaniments to music with an emphasis on African Diasporic music and indigenous traditions. Initiated in Lukumi traditional religion while a teenager and serving as a drummer in that religious community, Senolia's productions often incorporate non-secular drumming from various African and African Diasporic traditions. Notoriously reclusive, Senolia spends most of his time writing and making music in his Los Angeles studio with periodic recording/writing sessions in rural Louisiana, New Orleans and Houston - saying, "I need to sometimes go where I hear the music, where I can smell it without interference, without pretention or expectations. I need to sometimes be where my ancestors are and for the past 250 years that's been Louisiana."


2019-03-22
2017-06-09
2017-06-09
2017-06-09
2017-06-09
2016-09-09
2016-02-12
2016-02-12
2015-06-02
2015-05-04