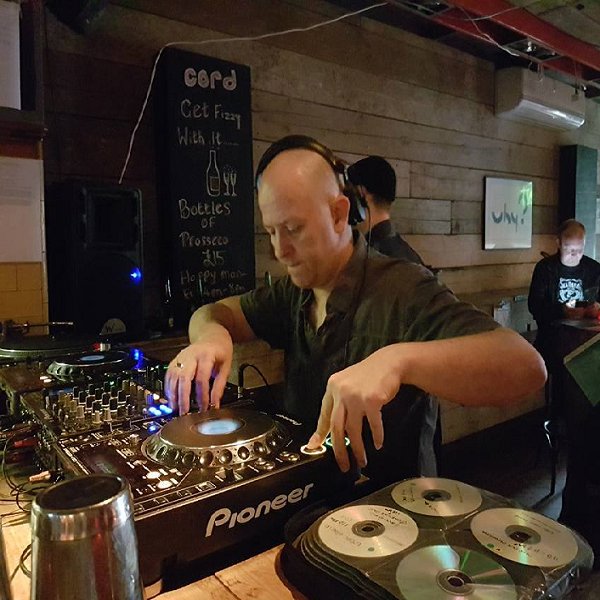 Artist
ANDY EDIT
"Andy Senior AKA Andy Edit has been in the game for 27 years as a DJ and the same amount of time as a producer on and off working on onther peoples projects. Hailing from Blackpool the North of England , Andy was brought up listening to Funk, Latin, Soul, Jazz Funk, Northern Soul and Disco - These elements are very distinctive in his productions and his Dj sets. His take on house music is rooted in this tradition having a childhood where inspirational artists and music were the norm leading the way for involvement alongside the early pioneers of Underground House in the late 80s.
Having previously released under the guise of Dreamscape & Triggerfunk Andy Senior now delivers house music as Andy Edit and is currently working on several remixes and 20 plus tracks of fresh new material . Previously Andy has worked with a wide range of Djs including Sasha, Dave Seaman, Laurent Garnier, Rob Tissera, John Kelly, Rocky & Diesel, Groove Assassin, John Morales playing at some of the UK & Ibizas most famous clubs.

Recent releases on Edit Records have mean Andy's(Triggerfunks) tracks are being played by the likes of DJ's Moodymanc, Deejay Mannix & Hippie Torrales as well as being aired on Radio 1 introducing.
Reading the crowd and building a groove is Andy's speciality which means
his sets are always interesting and a spot on narrative of the best house music around.
Be sure to catch Andy at a club near you soon and look out for more of his
productions, collaborations and remixes under the guise of Andy Edit & Triggerfunk.

Discography:

Dreamscape - Creator
Dreamscape - Feel your Body
Triggerfunk - Fonk
Triggerfunk - Northwestside
Triggerfunk - Beached
Bon - Do That Thing (Triggerfunk Remix)
Sterling Void - Vibes (Triggerfunk Remix)
Sterling Void - Runaway Girl (Triggerfunk Remix)
Bon Ft Louise Spiteri - Stay
Andy Edit - Way Down ( Original Mix)

For DJ Bookings & Remix Projects contact:

info@editlife.co.uk

http://www.editlife.co.uk/
https://www.facebook.com/djandysenior
https://www.facebook.com/editrecords
https://soundcloud.com/dj-andy-senior"
2018-02-01
2018-01-11
2017-09-04
2017-08-25
2017-05-12
Love Again
Peachy Club Re-Work Instrumental

(7:35)
2017-05-12
2017-05-12
2017-05-12
2017-05-12
2017-03-10