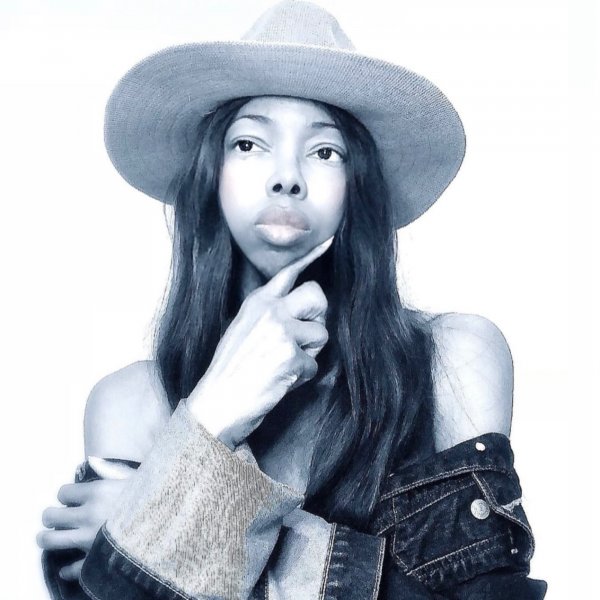 Artist
SOLARA
Los Angeles by way of New York singer, songwriter and co-owner of acclaimed House music imprint MoreHouse Records, Solara has gained global support from an ever growing legion of fans and tastemakers for her consistent quality of work for over a decade.

Upon her first MoreHouse Records offering in 2003, Solara made an immediate impact as the vocalist and co-writer of the critically acclaimed clubland smash "Deeper" which debuted at #2 on the DJ Mag Hype Chart. Under the guidance of House Music Producer and DJ Evan Landes of Groove Junkies fame, the woman with the midas touch scored again on her second 'MoHo' release "Sunshine (Sol Brilliante)," this time capturing the #1 one slot on the DJ Mag Hype Chart! This led to her flawless vocal interpretation on Groove Junkies remix of Ben Watt's "Lone Cat," the first single on his Buzzin' Fly imprint which further enhanced her reputation as an 'artist on the rise' within the global dance community.

Future releases on Om Records ("Just Groovin,'" "Paradise") and MoreHouse ("Life Is What You Make It," "Pulled Me Through") showcased the maturity of a seasoned veteran and revealed the varied colors and shades that her unique artistry possesses.

She won 'Song of the Year' honors with Evan for a re-interpretation of their classic song "Sunshine" at the inaugural Los Angeles House Music Awards in 2015. In late 2016 and early 2017 Groove Junkies & Solara scored two Top 5 hits on Traxsource with her MoHo singles "Perception" Pt's 1& 2 (#3 Afro House and #3 Soulful House). In 2018 her socially conscious collaboration w/ GJs and Producer/DJ extraordinaire Opolopo titled "We Rise" reached the Top 5 on Traxsource. In 2018-19 she scored Top 10 & Top 3 honors with "For Those Who Know" (GJs & Reelsoul Original Mix & Richard Earnshaw's Remix respectively). In 2020 Her smash hit "I Am" with collaborators Groove Junkies, Reelsoul & Deep Soul Syndicate's Munk Julious soared to #1 on Traxsource and was the 7th most downloaded Soulful House tune of the year! Most recently in 2022 another critically acclaimed remix by GJs & Munk Julious of her now classic "Perception" peeked at #3 on Traxsource's Soulful House Chart.

Solara can boast staunch support from a veritable who's who list of internationally known DJ's such as the late Frankie Knuckles, Louie Vega, David Morales, Sandy Rivera, Tony Humphries, Miguel Migs, Marques Wyatt, Natasha Diggs, Danny Krivit and many more.

She's received stellar reviews in trade magazines such as DJ Mag, IDJ, M8 and Discoid.

Her music has been licensed and featured on compilations such as Hed Kandi's "Stereo Sushi," Ministry Of Sound's "Ritmo Bacardi," Seamless Recordings "Bargrooves" and Om Records "House Of Om" & "Summer Sessions."

Her songs have been featured on numerous international radio shows such as BBC's Radio One, Ministry Of Sound, Hed Kandi and Galaxy FM in the UK, as well as Radio Italia in Italy, UDM in Switzerland, Radio Norway and KCRW & Power Tools in the US.

Solara's captivating 'live' performances have added yet another dimension to her stellar career. She's performed multiple times at Barbara Tucker's prestigious "Let The Singer Be Heard" Event at WMC in Miami. She's also graced the stage at the ultra cool SHE Party in Sydney, Australia, as well as numerous events in her hometown of Los Angeles - including MoreHouse Records 10 Year Anniversary Party @ the world renowned King King and most recently on the main stage at Grand Park's 4th of July Block party in front of 3,500 fans. Solara has also hosted branded MoHo Events at Libertine in Los Angeles and The Shelbourne in So. Beach, Miami. Her 'live' sets are a perfect combination of her God given vocal talent, slammin' music, grace, beauty and her ability to thoroughly engage an audience.

Stay tuned for more tasty original collaborations in 2023 & beyond!
POS.
TRACK
ARTISTS
LABEL
GENRE
RELEASED

Shine
GJs Awakenings Vox

(7:06)
2023-08-07

2023-09-18
Dialed In
Groove Junkies & Deep Soul Syndicate Afro Vox

(7:49)
2023-12-18

2023-04-24

Shine
GJs Awakenings Instrumental

(7:06)
2023-08-07

Deeper
Brian Tappert Soulfuric Remix - 2023 Remaster

(7:06)
2023-04-24

2023-04-24

2023-09-18

PERCEPTION
Groove Junkies & Deep Soul Syndicate Remix

(6:35)
2022-07-18