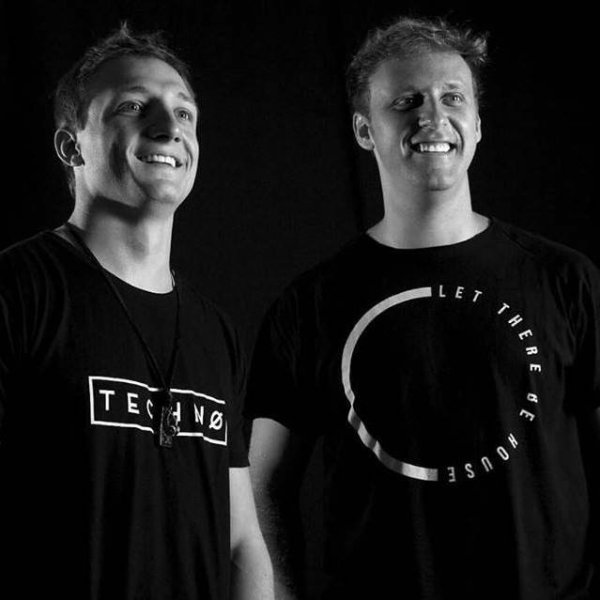 Artist
LIQUEFIED
The Brazilians Anderson R. Bublitz and Thiago R. Glau are the names behind the Liquefied project and the Groove Trap Records label. Both are formed in music production and as part of the duo, have releases on several Brazilian and international record companies.

The duo has a very well defined sound profile and is widely influenced by house music, more precisely by tech-house; style which is followed in their productions and in their DJ sets. Anderson and Thiago do not hide their desire to bring to the public something that has the signature of Liquefied itself and they constantly seek to escape the standards and clichés that are commonly reproduced in the scene.

In 2016, the project took over the residence of the Yard Stage of the renowned El Fortin Club, which is considered one of the best clubs of Brazil and of the world. Yard preaches on the conceptual side of electronic music and it has bet on line-ups that reflect Thiago and Anderson's artistic concern. In the same year, the track "You Sleep, I Wake", was one of the chosen by Anderson Noise to be part of the official compilation of the RMC (Rio Music Conference), released by his label, Noise Music.

In 2017, the duo charted some important releases, such as the track Plateia alongside the experienced DJ Mandraks, the Tuning With The Dance Floor EP by the Spanish label Eryn and finally, Ritual, song that was re-released by the British giant label, Toolroom. The season was still marked by debuts in clubs like Green Valley and Music Park BC, the last one at the party of the Brazilian website, Alataj.

2018 begins with a remix for Dragão Chinês, original track from the resident of Warung Beach Club, Albuquerque, released by Urban Soul. In addition, new tracks, new releases and new challenges are gradually entering the agenda of the duo who lives, in fact, a very special moment in their career.

2018-11-20

2018-10-26

2018-10-19

2018-10-19

2018-10-19

2018-10-19

2018-10-19
2018-09-20
2018-09-20

2018-08-31