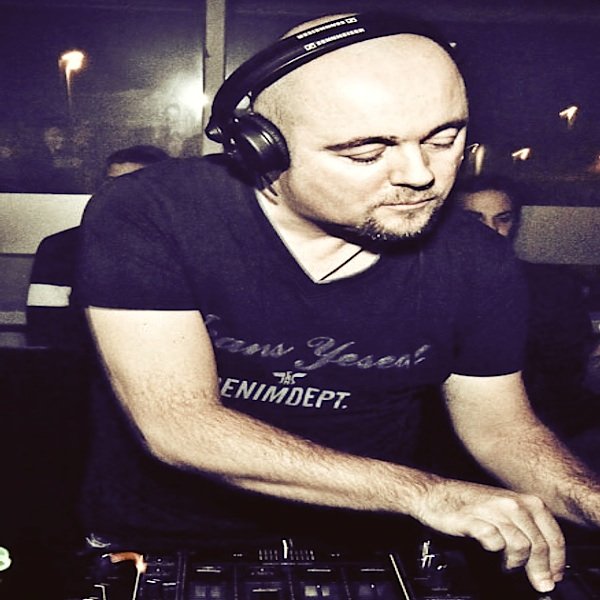 Artist
DIONIGI
Artistically born in 1990 during a performance at the Alter Ego, a well-known club in Verona (Italy), Marco Dionigi particular style was immediately noticed by the renowned Art Director Andrea Oliva, who apparently remained enchanted by the miscellaneous of electro-beat and experimental, which clear allusions to the 80selectro wave characterized at the time Dionigi compositions.
Thanks to the peculiar sounds of his style, Dionigi soon becomes one the most appreciated Italian DJs, and the pieces created in his own studio with the inspiring name of Ursa Major (founded in 1991) developed into instant successes on the dance floors nation-wide. Meanwhile, Alter Ego is turning into one of the main Italian Clubs.Marco Dionigi, Well known DJ for his productions,, Always looking for new sonorities he proposes quality electronic music. Working with many international labels such as Eskimo and Gomma Records he than becomes Project Manager of Quantistic Division a sub label of Prismatikone Records.
The birth of "Quantistic Division" and "QND Philosophy" begins with the need of Marco Dionigi to create a label that represents his own music.
It proposes Electronic Music, Experimental and House Funk Music, reaching new frontiers of sound capes and new wave sounds of the next generation.
With more than 1500 tracks produced he has gained the top charts of Juno Download and another download site ....
MC Glory
Baldelli & Dionigi Remix

(4:42)
2021-01-22
Click
Original Mix

(5:54)

2021-01-18

2021-01-18

2021-01-18

2021-01-18

2021-01-18
2021-01-18