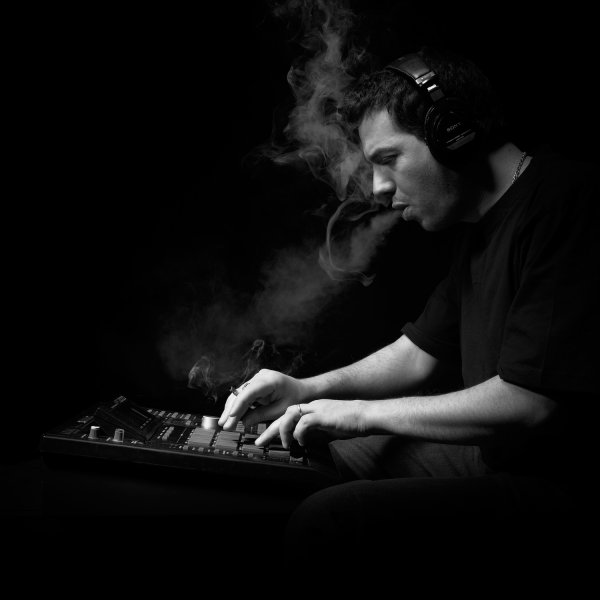 Artist
PHIL WEEKS
Phil Weeks is a house music purist. Whether DJing or producing, the Parisian with the huge personality delivers raw beats influenced in equal measure by classic Chicago house and nu-school French flair, underpinned with a hip-hop attitude. In the studio Phil is dedicated to classic hardware like Akai's MPC 3000 sampler and Roland's TR909 drum machine and his long running Robsoul Recordings also defines him as one of the most skilled label heads in underground house music.
Very productive, Phil has released more than 250 tracks and remixes since his debut in 2000, working with labels including 2020 Vision, Music For Freaks, Brique Rouge, Detour, Adult Only and his own Robsoul, which is responsible for the majority of his original output. Phil's work can also be found in the collaborations Fries & Bridges (with Hector Moralez on "Forever This"), PS Project/Bubba Beats & Kid Piston (with DJ Sneak) and Ladybird ('Searching4Love' and 'Natural High').
Production highlights include Phil's three albums 'Love Affair' (2011), 'Yeah I Like That' (2003) and 'Raw Instrumental' (2012), alongside style-defining singles 'Hypnose', 'It Put Me Well' and 'All Day Every Day'. The music has been heavily supported by international dance press including achieving accolades such as MixMag's and De-Bug's 'Album Of The Month', while DJs ranging from Danny Howells and Yousef to Mark Farina and DJ Sneak consistently play his tracks.
These last two years he released 'The Art of Sampling' and a three volumes compilation of 90s house classics, 'Crate Diggin'. He also released really effective tracks such as 'Show Your Love', 'It's the Inside That Counts', 'Bad Chance Went in Thru My Mind' or 'Live At Palladium' (that you will find on this new LP).
Behind the decks, Phil has racked up enough air miles to take him around the world several times over, with appearances at the world's leading house clubs - Sankeys, Watergate, Pacha or Kristal are all regular haunts, alongside his Paris residency 'Get Underground' at the infamous Rex Club.
Phil has also fully embraced the relationship with his fans and house music fans in general – whether through his popular 'Underground Chronicles' video diaries on Youtube or his personal relationships on Facebook.
Despite his success Phil isn't one to brag. To him it's all about keeping proper house music alive. This just goes to prove Phil Weeks is a house music purist.
POS.
TRACK
ARTISTS
LABEL
GENRE
RELEASED

2022-12-16

Superfly
OLIVE F 'Xtra Fly' Remix

(6:06)
2022-12-23

2023-05-05

2023-03-03

2023-11-10
2023-03-24
2023-03-24

2023-03-03

2022-12-16

2023-05-05