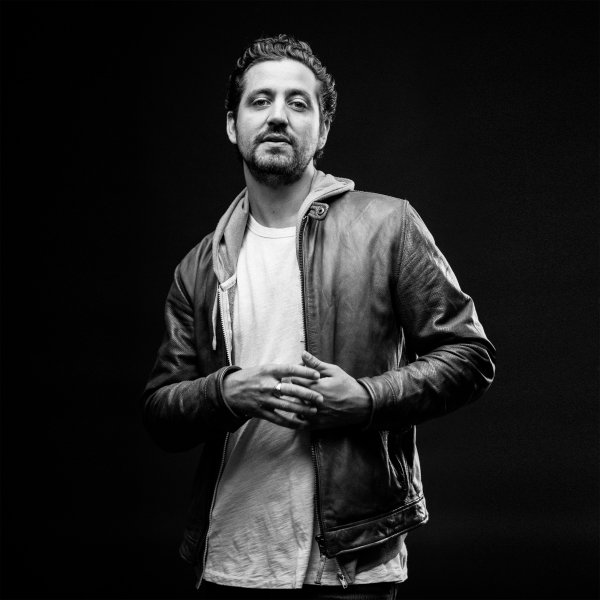 Artist
DAVID FEDERMANN
David Federmann is a French Jazz musician and studio producer. He was born and raised in Strasbourg and now lives in Paris. He is a self-taught artist and plays many instruments but is best known for his talent as a pianist and a composer.
David attributes his musical sense to his early involvement in jazz clubs and his affinity for jam sessions that began at the age of 13. Between Strasbourg - his hometown - and Paris, he has met hundreds of musicians on stage, adapting his sound according to their styles and creating new musical alchemies every night.
David is also a skilled sound engineer who is often hired by radio and TV production companies. When he moves from live performance into the studio, he seeks sonic perfection, blending his workmanship of advanced technology with his love for jazz.

In 2013, when David brought together the best musicians he had played with on a big studio project, VMAJ7 was born. More than just a record label, VMAJ7 is a collective of 30 musicians. The first collaborative album was awarded at the GRAND PRIX SACEM 2014.
David Federmann is the son of Jazz Clubs as a live performer. But after years of experience in composition and mixing, he now considers studio creation as a unique musical practice. Thanks to his knowledge of studio techniques, he became a WAVES artist in 2017.

His influences : From the Miles Davis Be-Bop of the 50s, to the George Benson Jazz-Funk genre of the 70s, David has a thirst for soul-jazzy-pop from the 80s that can only be quenched by classics such as Michael Jackson's releases produced by Quincy Jones.
David also takes his musical inspiration from Rap/Acid Jazz of the 90s, such as A Tribe Called Quest, Guru & the Jazzmatazz, and MC Solaar.
What's more, his discovery of Future Jazz/Broken Beat tracks in the early 2000s / Jazzanova, St Germain, Kyoto Jazz Massive, 4 Hero and Nicola Conte were game-changers for him.

Heir to this rich heritage, David Federmann is constantly renewing the art of mixing Jazz codes with Modern Urban Music styles and is always surrounded by the most talented musicians and singers from the French Jazz scene.

2020-03-06
2020-01-03

2019-02-15
2018-06-29
2018-06-15
2018-06-15

2018-04-06
2018-03-16
2018-03-16
2018-03-16